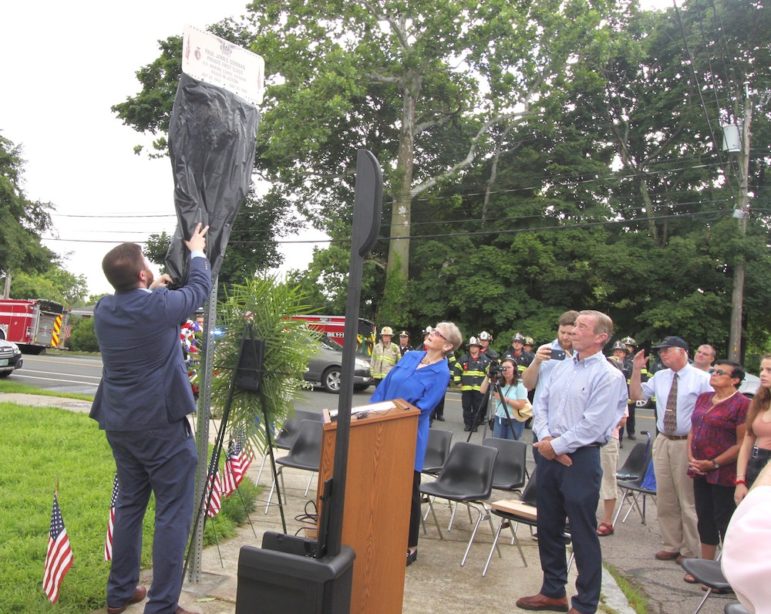 Around 100 people gathered on a quiet side street off Main Street Friday afternoon to pay respects to one of Watertown's own who was killed while serving with the Marines in Vietnam in 1968.
The Town of Watertown officially dedicated the corner of Emerson Road and Main Street as Private Paul James Gorman Memorial Square on Friday morning. Gorman, who had just turned 20 when he died, grew up at 23 Emerson Road.
The crowd included Gorman's brother and sister, Bob and Bonnie, other family members, along with Marines who served along side Gorman, other veterans from Watertown, military nurses, members of the Watertown Fire and Police departments, elected officials and many others.
Gorman is one of nine Watertown residents who died while serving in Vietnam, but until Friday he was the only one who did not have a memorial.
Bonnie Gorman approached the Veterans Services Office about honoring her younger brother. Watertown Veterans Services Officer Patrick George went to the Town Council, which approved the memorial in May. They also approved a proclamation to Gorman.
"When we first looked into this, we looked at putting up a memorial near the High School," George said. "Then we realize we could put it up on Emerson Road, where Paul grew up."
Bob Gorman, Bonnie's twin brother and Paul's older brother by three years, came up from Charleston, S.C., to attend the ceremony. It took place a few houses down from their childhood home where they resided with two older brothers, as well.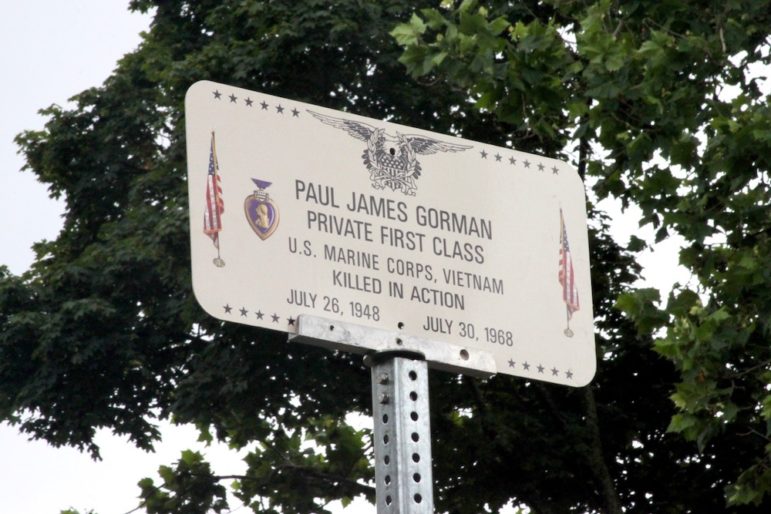 Bob remembers that there were many kids on Emerson Road when he was growing up.
"My best friend grew up across the street," Bob said. "We played games in the street, like kick the can and hide and seek."
Bob remembered Paul as a typical kid who grew up in the 1950s and '60s. When he got older, Paul got into motorcycles.
"He had a BSA motorcycle that he loved," Bob said. "He would work on it and ride it around."
When Paul graduated from Watertown High School, he did not have much interest in college, so Bob was not surprised that he went into the military.
"He was eager to join, as were a lot of kids from Watertown," Bob said.
Bonnie, who served in Vietnam as a Navy Nurse, said that their family was grateful to the Town for honoring Paul with the memorial. She also dedicated it to Paul's nephew, Michael, who died last year.
"He was another Marine we lost to PTSD," Bonnie said.
Bonnie received help in making the memorial a reality from a couple of other Watertown Marines who joined in 1967, at the same time as Gorman.
Joe Derian said he was happy to finally see a memorial to his friend.
"After 50 years!" Derian said. "But stuff like that happens. There are guys from World War II getting the medals now."
Jim Prendergast, who also assisted Bonnie, was pleased with the ceremony, and the turnout. Many of the men from Watertown who Gorman went to bootcamp at Parris Island, S.C., attended Friday's ceremony.
"A lot of the guys from the platoon are here. Maybe six of 11 guys who grew up in Watertown," said Prendergast, noting that tow had died since the war.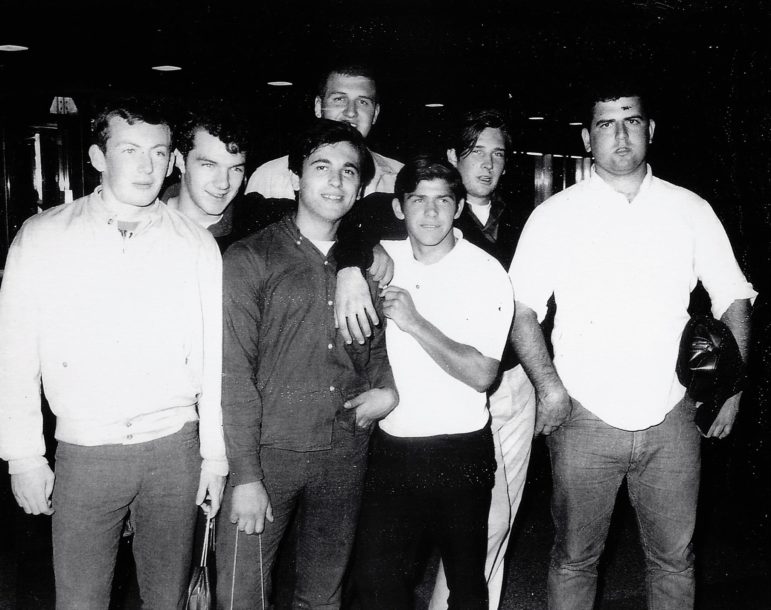 One of the people in attendance was a close friend from Gorman's unit in Vietnam, Bob Fasano. They served in the 3rd Marine Division, 2nd Battalion, 4th Marines, G Company, 3rd Platoon.
"He was a very quiet guy. Very serious. We lived together. We were close. We came from the same area," said Fasano, who grew up in Braintree and now lives in Hull.
Their company served in the area near Khe Sanh Combat Base in the northwest part of South Vietnam, which came under siege in 1968.
"We were there because of what was going on at Khe Sanh," Fasano said. "(The North Vietnamese) were in the hills raining artillery on Khe Sanh."
On July 30, 1968, Gorman and Fasano went with their platoon to what was called Hill 606. Another platoon from G Company had been in the area earlier that day had been hit by enemy fire, and two men had been killed.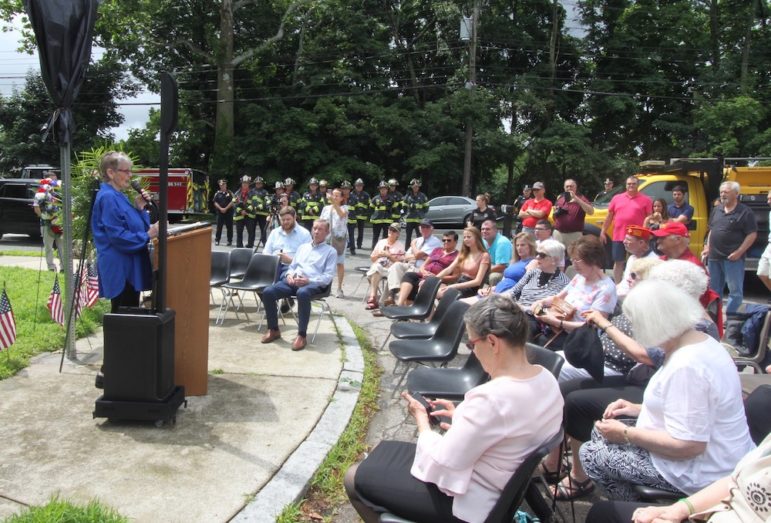 Fasano remembers being on a hill and seeing a group of North Vietnamese marching through the area. He believes they had a bunker in the area. The sighting was unusual because usually Marines were attacked at night.
"We knew they were going to get into position to us assault us at night," Fasano said. "We thought we better get them before they get us."
During the firefight, Fasano stood less than 10 feet away when Gorman was hit by enemy fire.
"He was in the open," Fasano said. "There was no cover."
In a letter to the Gorman family, Fasano wrote that they could not see Gorman at first, who was in tall grass. Another good friend, John Wahlgren, was nearby.
"He died instantly and there was nothing we could do. We tried artificial respiration just hoping a little bit of life was left — but it was no use," Fasano wrote. 
Wahlgren grabbed Gorman, while Fasano provided covering fire with his machine gun. By the end of the engagment, only Fasano and one other member of the company had not been killed or wounded.
A helicopter removed the Marines to the top of the hill, then Marine jets were called in to drop 500 lb. bombs on the enemy position, Fasano recalled.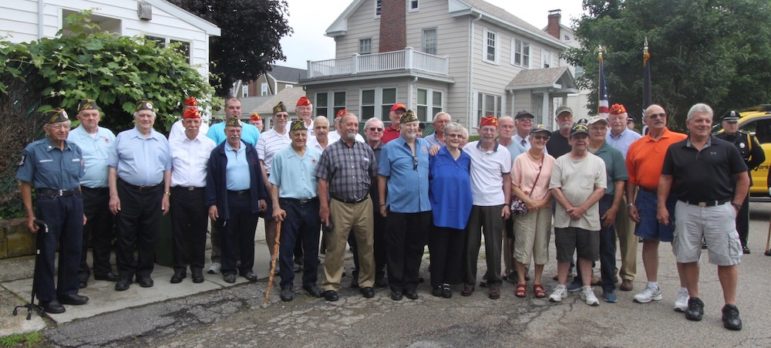 After Gorman's death, 17 men from G Company 3rd Platoon donated money to send flowers for Gorman's funeral.
George, who served in the Marines in Afghanistan, was touched when he saw that the men collected money for their friend. He saw the esprit de corps which had been instilled in him when he was in bootcamp in 2007.
After the ceremony on Emerson Road, the group went to Gorman's grave in Ridgelawn Cemetery to fire a salute. Then they headed to the Marine Corps League Charles Shutt Detachment for lunch.