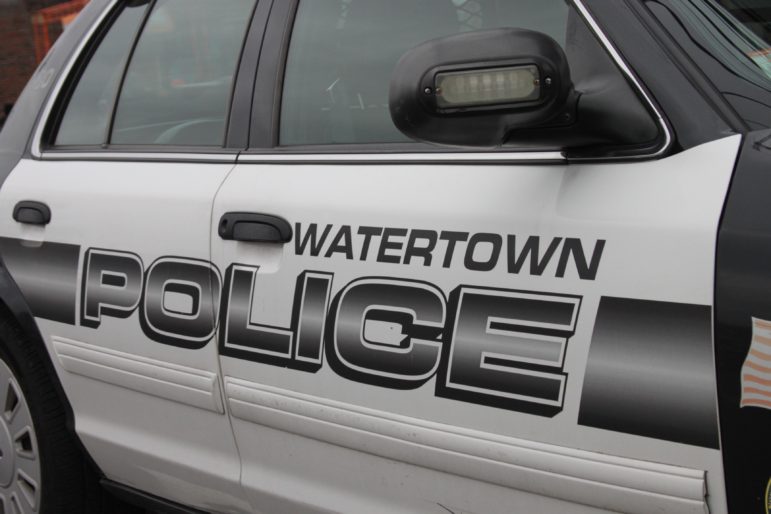 The following information was provided by the Watertown Police Department.
Arrests
July 1, 1:16 a.m.: An officer in Watertown Square saw a man who appeared to be sleeping in the ATM vestibule at Santander Bank in Watertown Square. The officer woke the man and spoke to him. It was discovered that the man had a warrant for his arrest. The 61-year-old homeless man was arrested on the default warrant from Waltham District court for failure to pay court fines and costs.
July 2, 1:32 p.m.: Police spotted a man walking near Main and Lexington streets who was known to be wanted on a warrant. The officer stopped the man and confirmed that he had a warrant for his arrest. The 40-year-old Watertown man was arrested on the warrant from Waltham District Court for a probation violation.
July 3, 1:40 a.m.: A woman was seen drinking alcohol while sitting at a picnic table in Saltonstall Park, near Town Hall. An officer spoke to the woman and when checking her record, found that the woman was wanted on four warrants. The 40-year-old Boston woman was arrested on the warrants from Quincy District Court: one for assault and battery on a police officer and resisting arrest, a second for resisting arrest and disturbing the peace, a third for a city bylaw violation of animal cruelty by custodian, and a fourth for two counts of violating the city bylaw for dog/cat/ferret rabies vaccination violation.
Incidents
July 1, 1:52 p.m.: A 53-year-old Dedham man was stopped by security at Home Depot for shoplifting. He stopped at the self-checkout register and tried to scheme the store by paying for an item worth $4, but not paying for an SDS rotary hammer drill worth $399. The suspect was summonsed to Waltham District Court for shoplifting over $250 by recording a price of lesser value.
July 5. 1:11 p.m.: A man was seen taking two Milwaukee power tools worth a total of $178.99 and leaving Home Depot without paying. He was last seen leaving the Home Depot parking lot through the wooded area near Greenough Boulevard. The suspect is described as a white male in his 20s wearing dark blue basketball shorts, a blue T-shirt with the letters RVA on it, black sneakers, and a trucker-type hat with camouflage in the front. Watertown Police and State Police set up a perimeter to find the man, but could not locate him.
July 5, 2:30 p.m.: A Nichols Avenue resident was expecting a package from AT&T with an Apple Watch inside. It was confirmed delivered by FedEx on June 25 at 11:24 a.m. When the resident went to retrieve it, the package was gone. The watch was worth $700.
July 6, 8:14 a.m.: Police received a call about a minivan parked blocking a Pond Street driveway. The 2005 grey Toyota Sienna had been left unlocked and the keys were left in the center console. Police discovered that the vehicle had been reported stolen from Boston. The minivan was towed, and the owner was contacted to come pick it up.