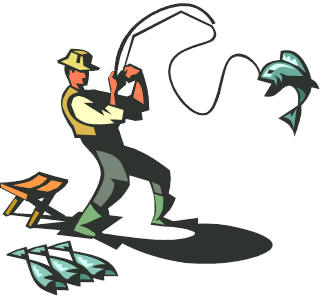 Teens and kids can learn to fish at the Watertown Recreation Department's Fishing Academy.
The Watertown Recreation Department provided the following information:
Watertown Recreation and the Fishing Academy are partnering to offer a learn to fish program. The objectives of the program are to give elementary, middle, and high school students the chance to learn the fundamentals of fishing and water safety. Participants are asked to wear comfortable clothes (shorts, t-shirts, and old athletic shoes). All fishing equipment will be provided by The Fishing Academy. Every day we will be traveling to a different fishing location with all transportation provided from Victory Field.
The Fishing Academy Program 2019 welcomes Boys & Girls Grades 4
to 12. It will be held Monday through Friday, Aug. 26-30 from 9:00 a.m. to 3:00 p.m. The bus picks up campers each day at Victory Field. The fee is $275.
Fishing Spots
• Monday: Hardy Pond Waltham
• Tuesday: Bateman's Pond Concord
• Wednesday: Nation Fish Hatchery North Attleboro and Bass Pro Shop
• Thursday and Friday: Boston Harbor on the boat Belle.
Register at www.recreation.watertown-ma.gov (click "online registration" at the top).