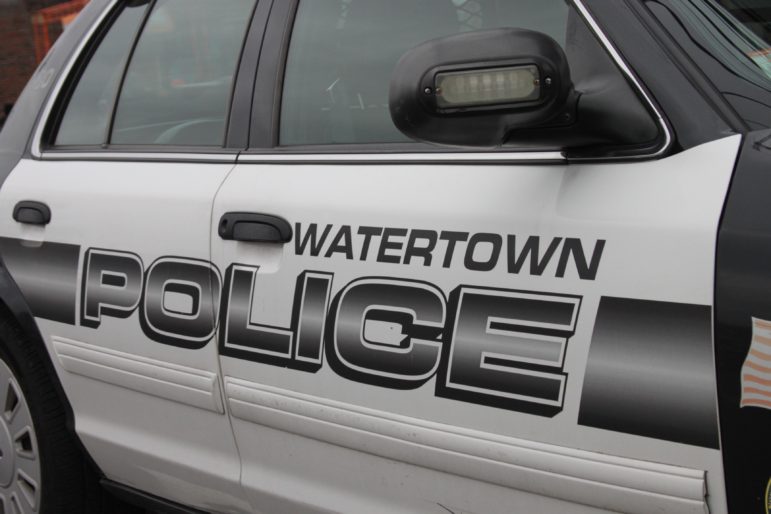 The following information was provided by the Watertown Police Department.
Arrests
July 21, An officer on Arsenal Street spotted a vehicle accelerate quickly and cause excessive noise due to a suspected altered exhaust system. When the officer followed, the vehicle sped up and was clocked going 42 mph in a 30 mph zone. The vehicle was pulled over and when speaking to the driver and passenger, the officer spotted a case of Heineken beer, but both people in the car were 20-years-old. While checking the records of the occupants, Police found that the passenger had a warrant for his arrest. When the passenger opened the door to get out, two partially-filled beer cans rolled out of the car. Neither of the men in the car appeared to be intoxicated. Police also checked the tint of the windows with a meter and determined they were too dark. The driver, a 20-year-old Waltham man, was arrested for possession of alcohol by a person under 21, possession of an open container of alcohol in a vehicle, improper operation of a motor vehicle, non-transparent windows on a vehicle, speeding and a number plate violation (no front plate). The passenger, a 20-year-old Waltham man, was arrested on the warrant from Waltham District Court for motor vehicle violations, and on a charge of possession of alcohol by someone under 21.
July 21, 10:03 a.m.: Police receive a report of someone sleeping in the Sullivan Playground at Arlington Street and Mt. Auburn Street. They found a woman sleeping there and while speaking with her they found that she had three arrest warrants. The 32-year-old homeless woman was arrested on the warrants: one from Peabody District Court for possession of a Class A drug and trespassing; a second from New Bedford District Court for shoplifting; and a third from Brockton District Court for assault and battery, and assault with a dangerous weapon.
July 21, 3:50 p.m.: Security at Target called Police after a man shoplifted a bicycle and a Fitbit watch from the store. He had been seen heading eastbound on Arsenal Street on the bike. He was located by police and the bike matched the description of the one taken from Target. He said he took it because it was just sitting there. The bike was worth $250 and the Fitbit watch was worth $159.95. The 38-year-old Jamaica Plain man was arrested on a charge of shoplifting over $250.
Incidents
July 17, 1:54 p.m.: An officer in the Target parking lot was flagged down by a woman who said her backpack purse was missing. She had it in her shopping carriage when she was in the store and when she went to get into the car it was missing. Police looked at security footage and it appeared the woman had left the backpack purse in the carriage and drove away. When she returned, it was not in the carriage.
July 17, 3:34 p.m.: A man placed his valuables in a locker at Boston Sports Club at 2 p.m. and when he went back at 3:15 p.m. they were gone. The locker had been unsecured. He was missing a wallet with one credit card, and an Omega Deville worth $5,000, and $50 in cash.
July 17, 6:49 p.m.: A Fifth Avenue resident reported that the rear driver side widow of his vehicle had been smashed. It occurred between 8 a.m. and 4:45 p.m. Nothing was taken from the vehicle.
July 18, 4:30 p.m: A man came into the Verizon Store on Mt. Auburn Street and took two cellphone watches. The man was seen going up to the display and removing an Apple Watch and a Samsung Watch and left the store without paying. The Apple Watch is worth $400 and the Samsung Watch was worth $500. The suspect is described as an African-American man wearing a grey T-shirt, black gym shorts, black sneakers and a black baseball hat. He also had a small white and brown dog.
July 19, 12:05 p.m.: A bicycle was taken from the employee bike rack at Home Depot. The bike, a Giant Revel 2 mountain bike — worth $150 — had been locked with a combination lock.
July 22, 8:30 p.m.: Two young women were stopped at Target after being seen shoplifting, but they refused to speak with security. They were seen walking around the store with items in their arms, and then they left without paying and went through the exit leading into the Watertown Mall. Police were called, and the two women would not speak to them either. An 18-year-old Watertown woman was summonsed to Waltham District Court for shoplifting for taking a bag of Doritos, two sandwiches and a container of a health supplement. A 20-year-old Roxbury woman was summonsed to Waltham District Court on charge of shoplifting for taking a bag of pretzels and two containers of Dickinson's beauty products.