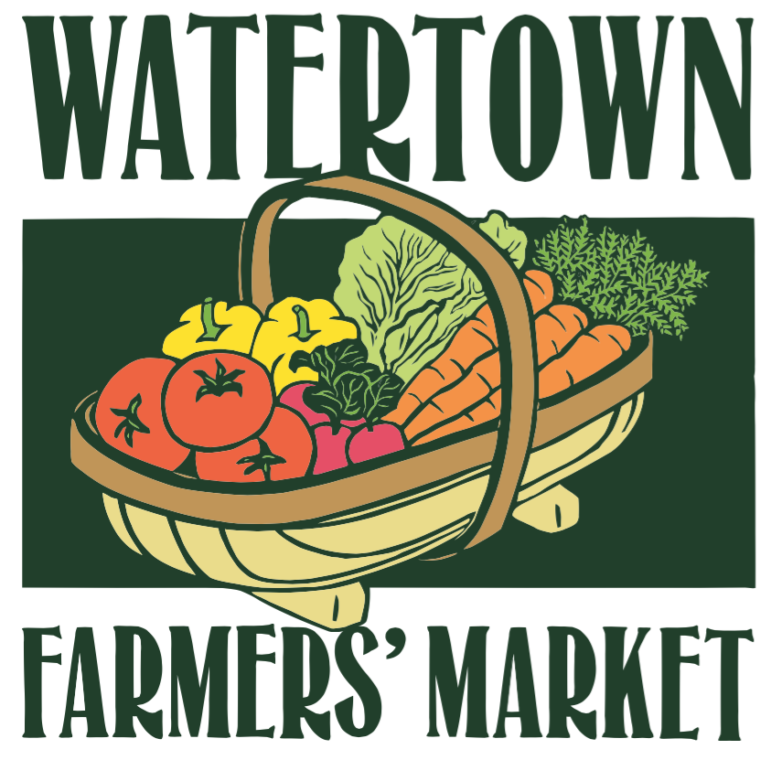 The Watertown Farmers Market will have a couple of new vendors this week, and entertainment for shoppers.
The Watertown Farmers' Market is held Wednesdays 2:30-6:30 p.m.(Closing at 6:00 p.m. in October) from June 12-Oct. 9. Saltonstall Park (Corner of Main St. & Whites Ave. next to Town Hall, 149 Main Street). Rain or Shine.
Farmers Market organizers sent out the following information:
Hazy, Hot, and Hungry! The Watertown Farmers' Market will have plenty of ways to help cool you off! Grab meat and veggies for the grill, fruit for a fresh summer salad, and desserts to keep you cool and sweet! Tex Mex Eats will have cold drinks to keep you hydrated and Dizin Fruttiberri will be serving up ice cream with tasty and refreshing flavors for any age!. Grab a cool treat and enjoy a nice spot in the shade between shopping with your favorite farmers and vendors! This week we look forward to welcoming two new vendors: Common Acre Farm & MK Soap (details below).
Ride your bike to the market this Wednesday and get a free bike check-up from Mass Bike! 4:00-6:00 p.m. Additionally, Watertown Bicycle and Pedestrian Committee with be handing out bike helmets and discussing traveling around Watertown by foot or pedal. Happy Riding!
New Vendor
Common Acre Farm is a small (1/4 acre) farm located in Mansfield, MA that focuses on microgreens, shoots, and baby salad greens. They use no tractors or machines to cultivate relying on hand tools and patience. They are Certified Naturally Grown, which is a local grass roots alternative to the USDA Organic Certification and follow the same strict guidelines. They do not use any synthetic herbicides, pesticides, fertilizers or GMO's. Their focus is on growing good soil so that whatever they plant in it will be nutrient dense and delicious for you and sustainable for our future.
Guest Vendor
MK Soap is a small Watertown local handmade soap company specializing in all natural, cold processed, down-to-earth soaps. Their beautiful color swirl bars are made with Olive, Coconut, Tallow, and Castor oils and natural essential oils
Entertainment
Federico Muchnik
Americana, Rhythm & Roots
3:00-5:00 p.m.
Federico is an experienced singer songwriter/guitar player who brings truth, feeling, relevance, and joy to every live performance he gives. Federico performs original material along with covers by musicians like Mark Knopfler, Eric Clapton, and John Mellencamp.
After the market, enjoy more music with the Watertown Summer Concert Series on Wednesdays, June 26 to Aug. 7 from 6:30–8 p.m. at Saltonstall Park.
Music this week is from Blues Dogs, a collection of Boston mutts that all love to play the blues. They've got a lot of influences in their blood streams: a little South Side Chicago, a little Texas boogie, a little uptown urban sophistication, and even a little jazz. View the Concert Series Flyer HERE for the complete Summer Line-up!