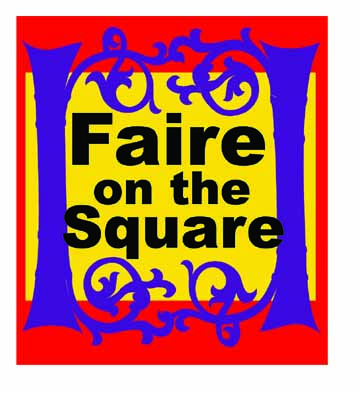 The organizers of the Faire on the Square provided the following announcement:
On Saturday, September 28, the 21st Annual Faire on the Square will be held from 11 a.m. to 4 p.m. at Saltonstall Park, in Watertown.
The committee planning this year's event is once again led by Dan McCarthy, owner of DM Productions. McCarthy has been involved with the Faire for 21 years. This will be the second year for Cushing Amusements, providing top of the line kids rides.
An exiting new addition to this year's Faire will be the Kowloon Food Truck from the famous Kowloon Restaurant of Saugus.
For the kids and the teens, come cheer on the Boston Celtics Junior Dance Team "Lil Phunk" and East Coast Hip Hop Champions "Phunk Phenomenon" of Everett.
Back by popular demand is the Amazing "Cate the Great" and "The Flyin Hawaiian" street performers. The Main Stage will feature New England's own Chad LaMarsh, Street Magic Acappella and "Live Bullet" a Bob Seger Tribute Band.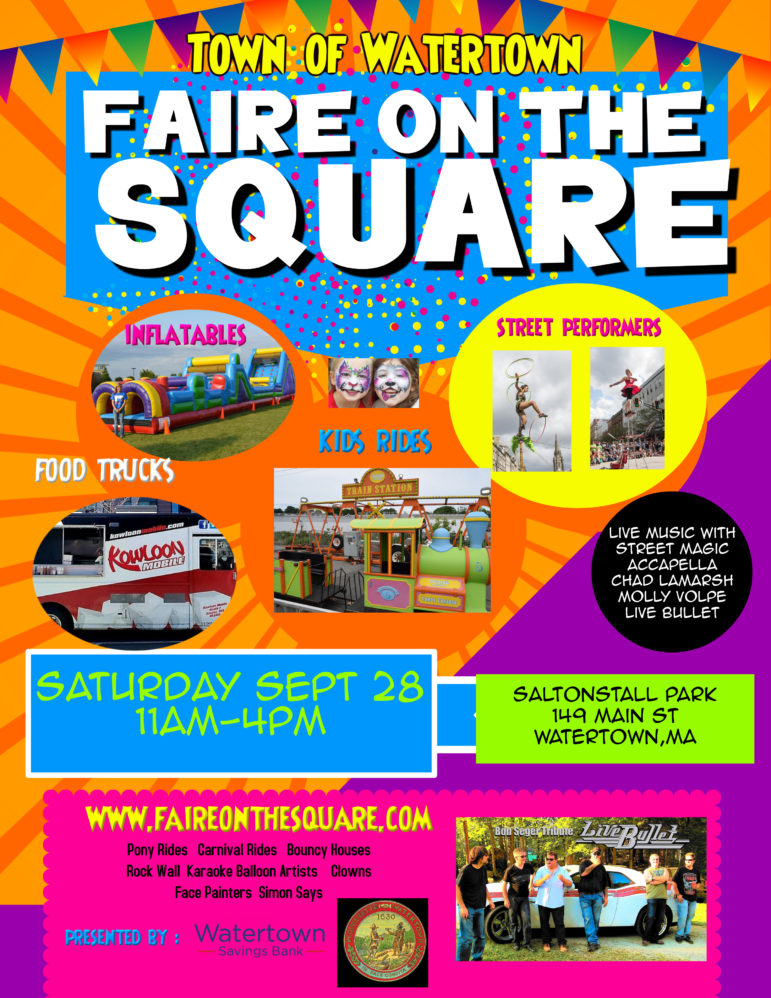 Enjoy a cold beer or a glass of wine in the Beer Garden, so close to the Main Stage you can enjoy live music from noon-4 p.m. when the beer garden opens.
The committee is also looking for volunteers to help on the day of the Event. Faire on the Square is presented by the Town of Watertown, and Watertown Savings Bank.
For more information on volunteer opportunities or the event itself, please visit www.faireonthesquare.com