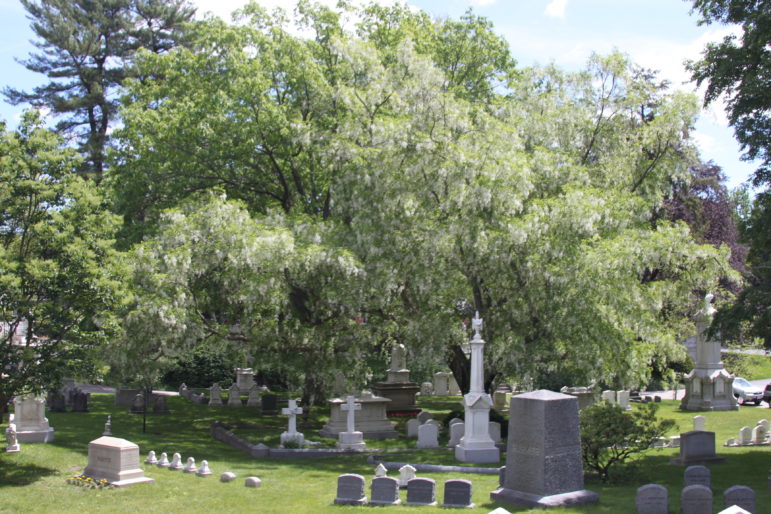 Mount Auburn Cemetery will host five plays created by the cemetery's playwright-in-residence.
Ten performances will be held from Sept. 12 to Sept. 22, on Thursdays, Saturdays and Sundays.
The following information came from Mount Auburn Cemetery:
Tickets are on sale for The America Plays, the second of two series of site-specific plays created by the Cemetery's first Playwright Artist-in-Residence, Patrick Gabridge.

Mount Auburn Cemetery was founded in 1831, during the post-Colonial era that would help define America's identity. This series of 5 short plays, staged at sites across the landscape, will bring to life the drama, philosophies, and struggles shared by Mount Auburn founder Jacob Bigelow, by sculptors Edmonia Lewis and Martin Milmore, and by strong women like Harriot Kezia Hunt and Charlotte Cushman who sought new opportunities beyond the social norms of the time. This journey through the American experience concludes with an immigrant story, featuring some of Mount Auburn's Armenian residents. Experience the personalities and drama that lie at the heart of America's first large-scale designed landscape open to the public.

DETAILS
All plays will be fully staged with professional actors on the Cemetery grounds. Directed by Courtney O'Connor.

Approx. run time: 90 minutes. Total walking distance: 2 miles. NOTE: The total walking distance includes some uneven terrain, unpaved paths, and steep inclines. See FAQs below for more information.
After each performance is an optional moderated discussion with the playwright, director, actors or an expert on a person or topic explored in the plays. Discussions are funded in part by Mass Humanities.

Tickets are $35 per person ($30 for members). Registration in advance is required.
Find out more and get tickets by clicking here.