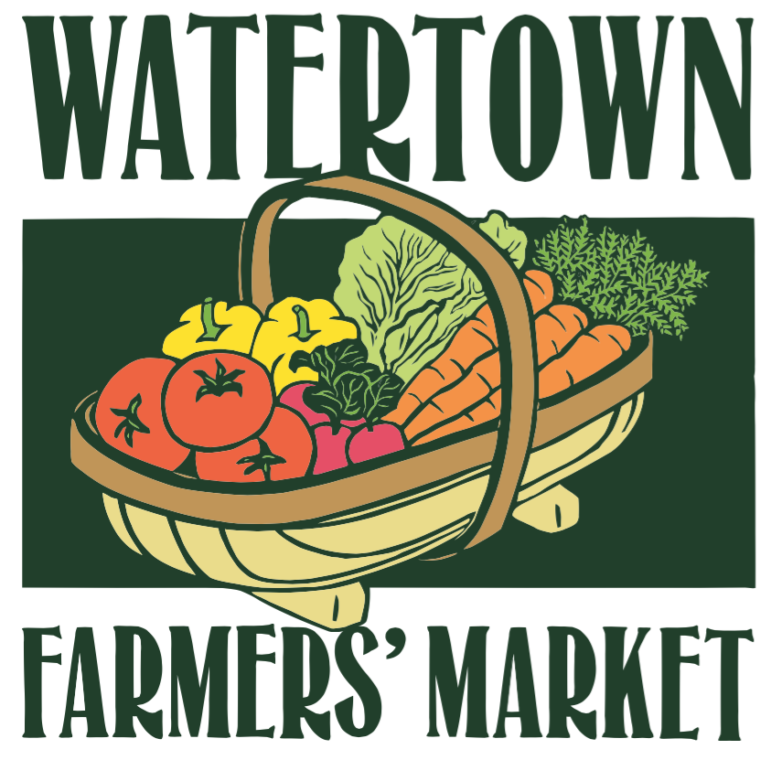 The Watertown Farmers Market has a wide variety of fresh fruits and veggies, as well as prepared foods, meat, fish and more.
The Watertown Famers Market provided the following information:
Savor the Last Weeks of Summer
Say Hello to Fall Produce
Wednesday, Sept. 11
2:30 – 6:30 p.m.
Saltonstall Park [next to Town Hall, 149 Main St.]
Preserving the Summer!
With the end of summer fast approaching, those summer favorites of summer squash, tomatoes, and corn are starting to diminish to make way for apples, onions, and the beginnings of winter squash. Here are a couple techniques and recipes that will allow you to enjoy these tasty flavors of summer all winter long!
This week be sure to check out Swissbakers new Fall muffin collection including Apple Cinnamon and Gluten-Free Pumpkin Muffins! Yum! They will only be at the market until 5 PM this week, so come early! 
Kids Activities
Fairy Garden & Scavenger Hunt
3:00 – 6:00 p.m.
The fruit and veggie fairies are running wild! Join us at the WFM for a fun game of hide and seek! See how many of the fugitive fairies you can find, and while you're at it, say "Hi" to our friendly market sellers. Don't miss out on the free fairy garden and photo opportunity!  Kids and cameras welcome!
Meet Dizin FruttiBerri
"Ice cream, ice cream" beckons Ali Touloui to passersby, tempting them to sample his unusual flavors, including cardamom, saffron rose, mango, pomegranate, and parsley. Ali opened Dizin Fruttiberri Frozen Yogurt and Ice Cream two years ago on Mt Auburn Street after a long career as a physician in his native Iran.
He moved to the United States to provide his daughter with the opportunity to go to medical school here, but he didn't want to re-start his own medical practice, which would have entailed studying for and retaking the myriad medical board exams. When the store became available on Mt. Auburn Street, he welcomed the chance to try something new, naming it Dizin, after a popular ski resort in Iran. He returned to Iran to study ice-cream making, using organic ingredients, including salep, derived from the powder of orchid bulbs, giving it a unique flavor and texture unlike American ice creams. See Dizin FruttiBerri on Facebook HERE. 
This Week's Guest Vendors
Sa's Homestyle Sweet & Spicy Sauce
In the guest spot this week, find Sa's Homestyle the maker of Sa's Sweet & Spicy Sauce. Grab a bottle to spice up those end of summer barbecues. We love using ours on grilled chicken or salmon for an easy, delicious summer meal. 
Merton's Maple Syrup
Merton's Maple Syrup is a 4,000 tap, wood-fired maple operation located in Putney, Vermont. Tim produces his syrup using a wood fired evaporator in his 150 year old sugar house. Maple Syrup isn't just for drizzling over pancakes and waffles. From a sweet glaze over meat to being whisked into salad dressings, maple syrup can be a great addition to breakfast, lunch, dinner, or drinks!
Entertainment
Bob Leger
Pop, Rock, & Classic Favorites
3:00  – 5:00 p.m.
A local favorite with over 50 years experience, Bob Leger plays at several farmers' markets around town. Find him playing his guitar or keyboard and singing a variety of music all ages can enjoy.
Community Tent
We welcome The Watertown Free Public Library back this week for their monthly used book sale at the market. Find great end of summer reading, books for back to school, cookbooks for new recipes, and more!
Crop Update: What's Fresh & What's New
Here's what some of our farm's expect to bring this week:
(Availability may change based on weather and growing conditions)
Farmer Tim's Vegetables:
*NEW: Spaghetti squash!
*The last Sweet Corn of the season!
*Slicer tomatoes, cherry tomatoes, watermelon, cucumbers, sweet peppers, ground cherries, lettuce, kale, swiss chard, salad mix, beets, carrots, kohlrabi, eggplant, herbs, potatoes, celery, onions, and more!
Dick's Market Gardens
*More apples this week including Honey Crisp, Macs, Macouns and Gala apples, along with Paula Reds, Ginger Gold and Zestar
Ward's Berry Farm
*New this Week: Concord Grapes, Honeydew Melon, Leeks, Gold Beets, Tatsoi, and Purple Kohlrabi