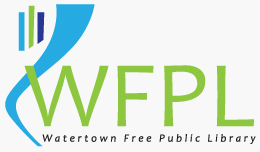 The following information was provided by the Watertown Free Public Library:
The Watertown Free Public Library invites residents of all ages and abilities to participate in the 6th Annual Book It and Run 5K on September 21, 2019. This family-friendly event promotes community fitness, and helps support Watertown Free Public Library programs.
"The 5K is great opportunity for our community to celebrate our library and enjoy a laid-back run through Watertown." says WFPL's 5K coordinator Jamie Kallestad, "The library gets so much love and support from this town, we enjoy giving some of it back by cheering and encouraging our runners on race day. It's a great day at work for everyone here."
The Book It and Run course follows a 5-kilometer loop through Watertown neighborhoods. The start and finish line is located in front of the Watertown Boys & Girls Club on Whites Ave, a short walk from the library. Runners will have the chance to stop for water at Victory Field and can look forward healthy snacks donated by Iggy's Bread and Russo's at the finish line.
Registration, which includes chip timing and a WFPL T-shirt, is $25 for adults (18 and over), $20 for youth (ages 10-17) and free for ages 9 and under. Registration is now open on the library's website, watertownlib.org/5k
"I think this race brings out the best in our library," says Kallestad. "We love seeing participants of all abilities show up, especially the wagon train of baby strollers! For many families, this their child's first race and we love being a part of that."
Can't make the race but still want to donate? Donations can be made by cash or check to the Watertown Free Public Library Building Committee, or on online at watertownlib.org/5k If you have questions, please call the library, 617-972-6431, or email wfplinfo@watertown-ma.gov.
About WFPL: The Watertown Free Public Library provides access to a wide variety of popular materials, resources, services, and programs that fulfill the informational, cultural and recreational needs of Watertown and surrounding communities. WFPL works to create an environment that attracts and welcomes users of all ages and abilities. Watertownlib.org