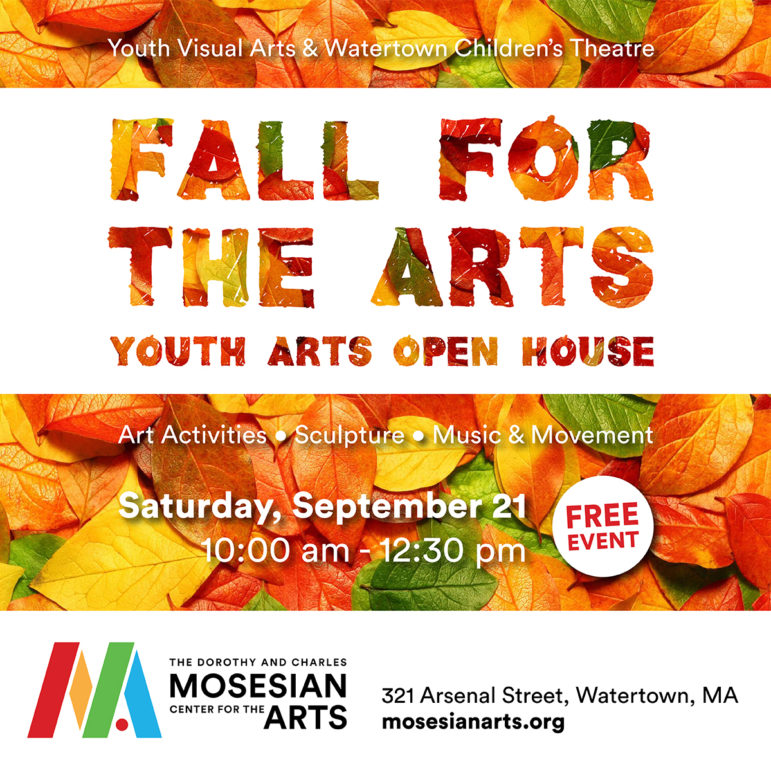 The following information was provided by the Mosesian Center for the Arts:
The Mosesian Center for the Arts invites you to our Youth Visual Arts & Watertown Children's Theatre Open House Saturday, September 21st from 10:00 a.m. to 12:30 p.m.!
Join us for 2D and 3D visual arts activities, sculpture, a music and movement workshop, and more! Learn about all of our Fall, Winter, and School Vacation educational offerings, and check out our fabulous Members Show Exhibition!
This event is FREE and fun for kids of all ages.