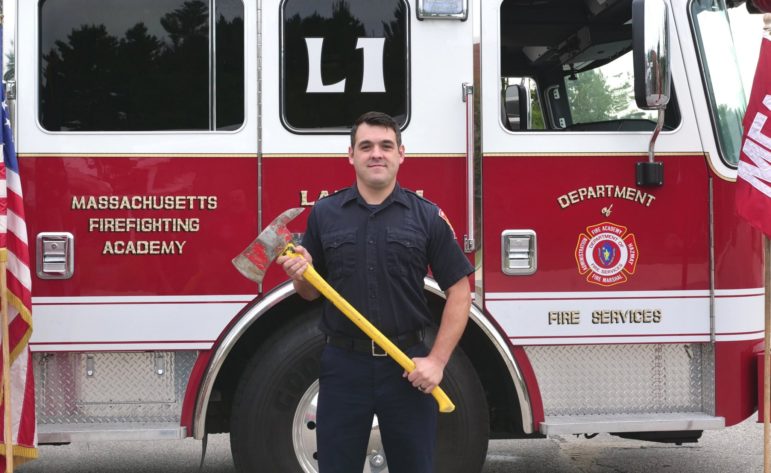 The following information was provided by the Watertown Fire Department:
Watertown Firefighter Corey MacDougall not only graduated from the Massachusetts Fire Academy Training 10 week training program, but received an award for his outstanding work. 
Firefighter MacDougall was  the recipient of the Richard N. Bangs Award, which is given to the outstanding member of the recruit class, said David Evans, director of the Mass. Firefighter Academy in a letter to Watertown Fire Chief Bob Quinn.
"This selection is based upon his achievements both on academical exams and practical skills," Evans said.
MacDougall was also selected as the class spokesperson.
Quinn looks forward to having MacDougall back with the WFD.
"This is a competitive award and certainly displays the fine qualities that Corey will provide to the Watertown Fire Department," Quinn said. "Firefighter MacDougall will return to work next week to serve the citizens of Watertown next week. We are very excited to have him back."