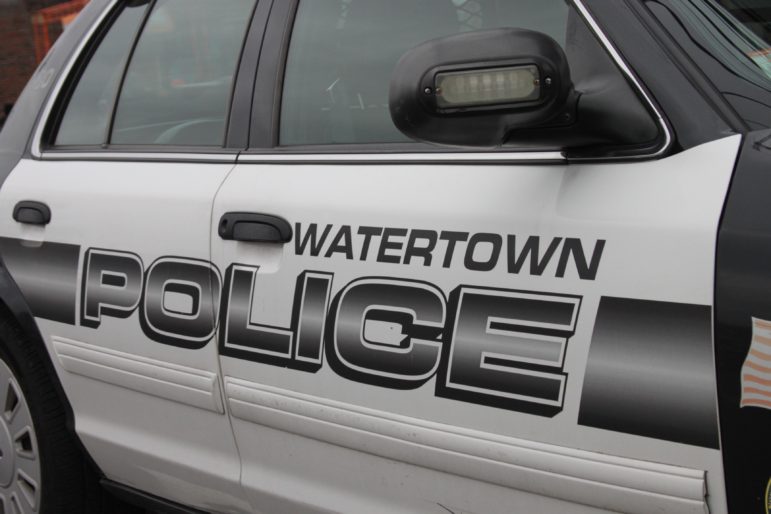 The following information was provided by the Watertown Police Department.
Arrests
Sept. 13, 2:30 a.m.: Police spotted a woman they knew was wanted on a warrant getting out of a car on Robert Ford Road. She was detained and taken to the Police Station. The 36-year-old Watertown woman was arrested on the warrant from Waltham District Court for driving with a suspended license and driving without a valid inspection sticker.
Sept. 15, 6:42 p.m.: An officer on Mt. Auburn Street saw a man who he knew was wanted on an outstanding warrant. The 47-year-old Waltham man was arrested on a warrant from Concord District Court for failure to attend jury duty.
Incidents
Sept. 10, 1:10 p.m.: A man was seen leaving Home Depot with a water heater without paying for it. Store security could not stop the man. They got some details about the man by reviewing the security video. The man was described as a white man, wearing a dark T-shirt, dark shorts and sunglasses. The tape also showed the cashiers were distracted when the man exited the store.
Sept. 10, 4:43 p.m.: A man reported that someone had vandalized his 2019 Toyota Tacoma. It was parked on the 600 block of Main Street at 11:30 p.m. the night before and when he returned at 5:30 a.m. the truck had been scratched all the way around. The scratch appeared to have been made with a sharp object.
Sept. 11, 2:45 p.m.: An alarm went off at the Watertown Mall at about 12:45 a.m. Police did not see anyone inside the mall, but they found a man outside saying that he was waiting for a friend. Police checked his record, but there was no reason to hold him. The next day, the Mall looked into the break-in and found that someone broke into a cabinet at a kiosk at the mall and took seven bottles of perfume, worth $90 apiece. Police also figured out that the man they had encountered outside had been the person who broke into the mall. They were able to identify the man, and got a warrant for his arrest. The 54-year-old Boston man is wanted on charges of breaking and entering at night for a felony, larceny from a building and breaking into a depository.
Sept. 12, 4 p.m.: Two men are wanted on warrants after they were seen on security video shoplifting at Home Depot. The two men came into the store and put several items into a carriage. The merchandise taken included a DeWalt sliding mitre saw worth $800, two rotary hammers worth $200 each, a circular saw worth $80 and a drill kit valued at $280. The two men separated after exiting the store. They then met at a car, loaded the items inside and left. Security, however, security got the license plate number. The two men were identified and warrants were issued for their arrest. A 62-year-old Revere man and a 59-year-old Beverly man are each wanted on charges of larceny over $1,200 and conspiracy to commit a crime.
Sept. 12, 5:19 p.m.: Police returned to Home Depot for the report of a man who tried to take a pair of pliers. The man was seen taking a pair of DeWalt pliers worth $15 and conceal them in his sweatshirt. He tried to leave without paying but was stopped. The 53-year-old Haverhill man was summonsed to Waltham District Court on charges of shoplifting by concealing merchandise — a third offense, and trespassing.