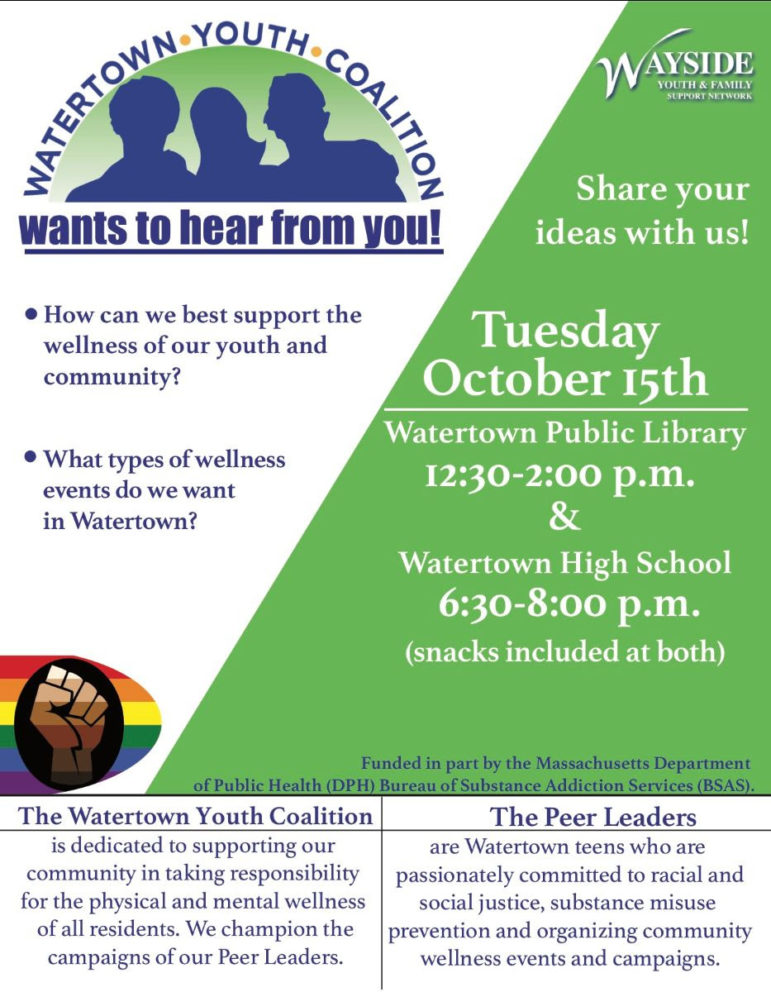 The following information was provided by Watertown Youth Coalition:
WYC would like to hear from all Watertown residents about how we can best support you in taking responsibility for the wellness of our youth and community.
Youth wellness is at the heart of community wellness. Please come share with us about your passions, concerns and ideas for welcoming, educating and supporting our wonderfully diverse community!
Hot topics these days are vaping, youth substance misuse prevention, mental health, acceptance, racial justice and equity, LGBTQIA+ and social justice, intersectionality, legalization of marijuana, underage drinking, screen time, managing stress and supporting overall wellness.
Which are most important to you? Which would you like more information about? Help direct where the WYC's time and effort is focused this year! You can also sign up to become a steering committee member or a Peer Leader to have an active role in creating events and promoting wellness in your community! Please share this event other Watertown residents!
Looking forward to seeing you October 15th! 12:30 p.m.-2:00 p.m. @ Watertown Public Library 6:30 p.m.-8:00 p.m. @ Watertown High School Snacks will be served!