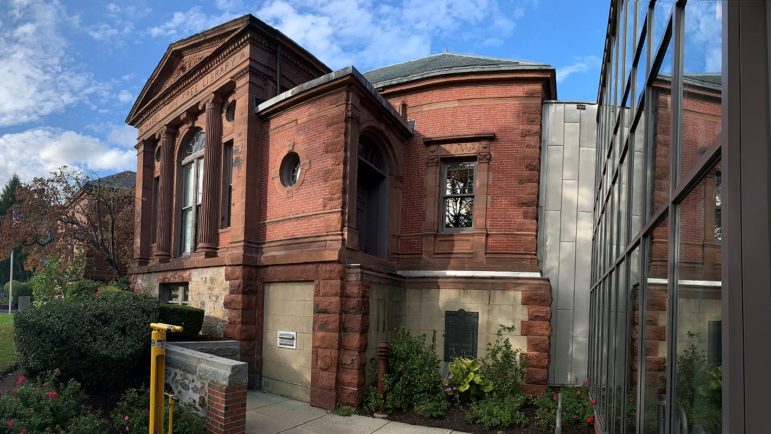 The following announcement was provided by the Watertown Free Public Library:
Gather your friends, family, and coworkers…the Watertown Free Public Library's popular Harry Potter Escape Room returns this month! This year, the library is bringingHarry Potter and The Chamber of Secretsto life with spooky set pieces, and plenty ofriddlesfor Potter fanatics to work out as a team.
So what is an escape room exactly?
Also known as puzzle rooms, escape rooms are interactive games for a team of players confined to a particular space. Teams follow clues, crack codes, and solve puzzles in pursuit of completing their assigned goal. WFPL's Harry Potter Escape Room is family-friendly, with all ages and adult sessions available.
"Last year we had to get our heads around what a library escape room would look like and how we could execute it" said Stephanie, WFPL Reference Librarian. "During our journey we enlisted the help of Hatch Makerspace to make our centerpiece fireplace for the Gryffindor Common Room. It was awesome. So awesome we regretted not collaborating with them sooner."
This year, the escape room will feature many newChamber-themed set pieces hand crafted at the library's Hatch Makerspace.
"We've learned a lot from our experience running our first library escape room," added Stephanie, "We've worked hard, dreamed big, and I think we've managed to design an awesome and challenging game."
Registration for WFPL's Harry Potter Escape Room is free but will be limited. All Ages registration opens at 3PM on Oct. 10. Adult Only registration opens at 6PM on Oct. 10. Registration is available online atwfpl.eventbrite.comand at the library Reference Desk, 617-972-6436.
Escape room sessions will each accommodate 8 participants (ages 10 and up). Each registrant is limited to a single time slot and may register a maximum of 4 participants.
The Watertown Free Public Libraryprovides access to a wide variety of popular materials, resources, services, and programs that fulfill the informational, cultural and recreational needs of Watertown and surrounding communities. The WFPL works to create an environment that attracts and welcomes users of all ages and abilities.Watertownlib.org