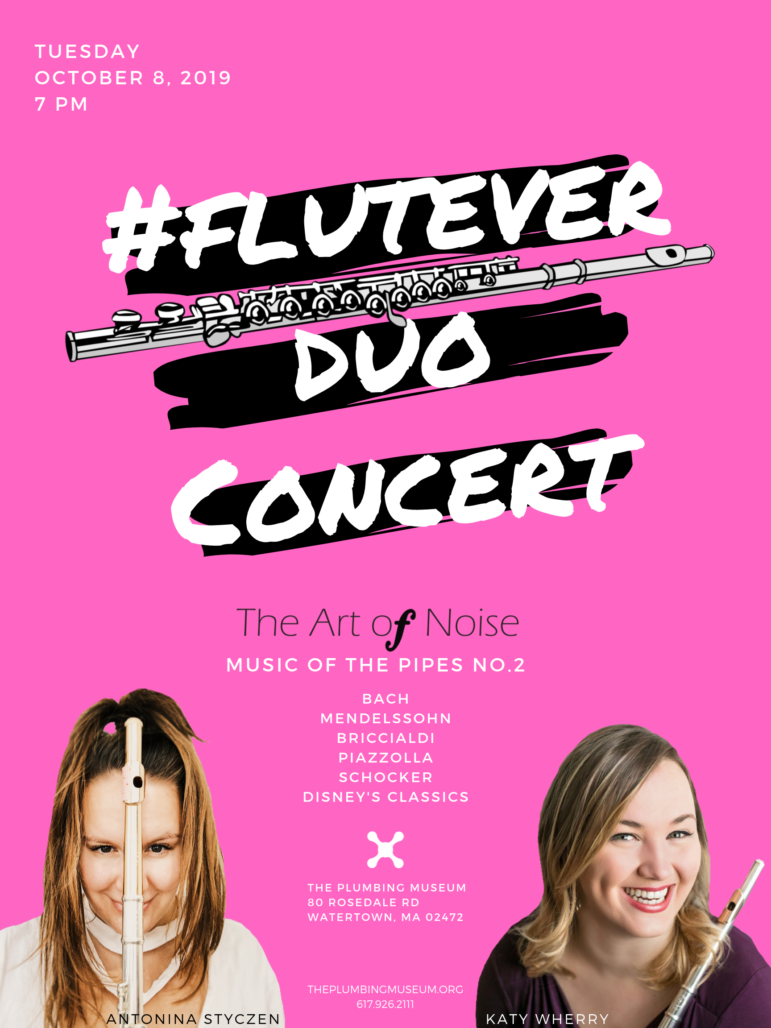 The following announcement was provided by the Plumbing Museum:
The Plumbing Museum is pleased to continue its classical music concert series "Music of the Pipes" that was formed last year by an acclaimed Polish flutist Antonina Styczen.
Conceived as a community outreach project, the concert series brings together a variety of musical genres to provide family-friendly, educational, traditional and experimental music programming. For its second concert, Styczen is joining the forces with Katy Wherry, one of the best American flutist of the young generation and the founder of the biggest flute online community – Etude of the Week.
This vibrant flute duo has been bringing joy and diversity of music onto stages with its #flutever project that began in Spring 2019 when two young women decided to create an ensemble where they can express their creativity together and share it with audiences all over the world. We are thrilled to provide the stage for this special duet and bring great, free music programming to the Watertown community.
Join us for this special performance at 7 p.m. on October 8, at the Plumbing Museum, 80 Rosedale Road, Watertown. Admission is free but space is limited. Reserve tickets online at:https://music-of-the-pipes.eventbrite.com; 617-926-2111.
Repertoire:
W. F. Bach Sonata G major for two flutes
Felix Mendelssohn – Scherzo from A Midsummer Night's Dream
Giulio Briccialdi – Duo Concertant No. 2 op. 100
Astor Piazzolla – Etudes No. 3 and 6 arr. for two flutes
Gary Schocker – One Sided Conversations
Disney Medley