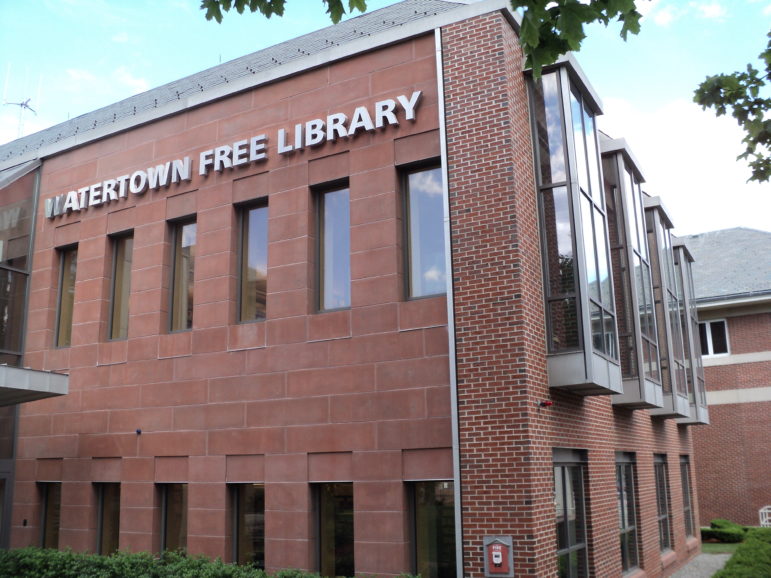 The Watertown Free Public Library announced that the rear entrance will be closed for several weeks due to a construction project.
The Library provided the following announcement:
Beginning Tuesday, October 15 the rear entrance of the Watertown Free Public Library will be under construction.
The library will remain open regular hours for the duration of the project, but the parking lot entrance will be closed for an estimated six weeks. During that time, patrons can enter the side door on Thaxter Street between the library and Town Hall, or use the Main St. entrance. Once the work on the rear entrance is complete the front entrance will be closed for an estimated two weeks. At that time patrons may use the side or rear entrance.
The rear exterior book return will be blocked during construction. Patrons who use the exterior book drops are reminded that there are book drops at the front library entrance, Thaxter Street outside of Town Hall, at Watertown Middle School, and at Hosmer Elementary.
When the project is complete the library will have new swing doors with push button openers in both the rear and front of the building. The rear entrance will have an extended vestibule which will help maintain a more comfortable temperature in the library lobby for both patrons and staff. There will also be additional HVAC installed in the circulation area to help with interior climate control. This will not impact library service.
"We know blocked access from the parking lot is an inconvenience for our patrons, but this project is necessary. The current slider doors are at end of life and are expensive to maintain at this point" said Library Director Leone Cole. She assured patrons that the library will "make it as easy as possible for patrons to use the library during construction."
Any changes in the project timeline will be updated on the library's home page, Watertownlib.org.
About WFPL: The Watertown Free Public Library provides access to a wide variety of popular materials, resources, services, and programs that fulfill the informational, cultural and recreational needs of Watertown and surrounding communities. WFPL works to create an environment that attracts and welcomes users of all ages and abilities.