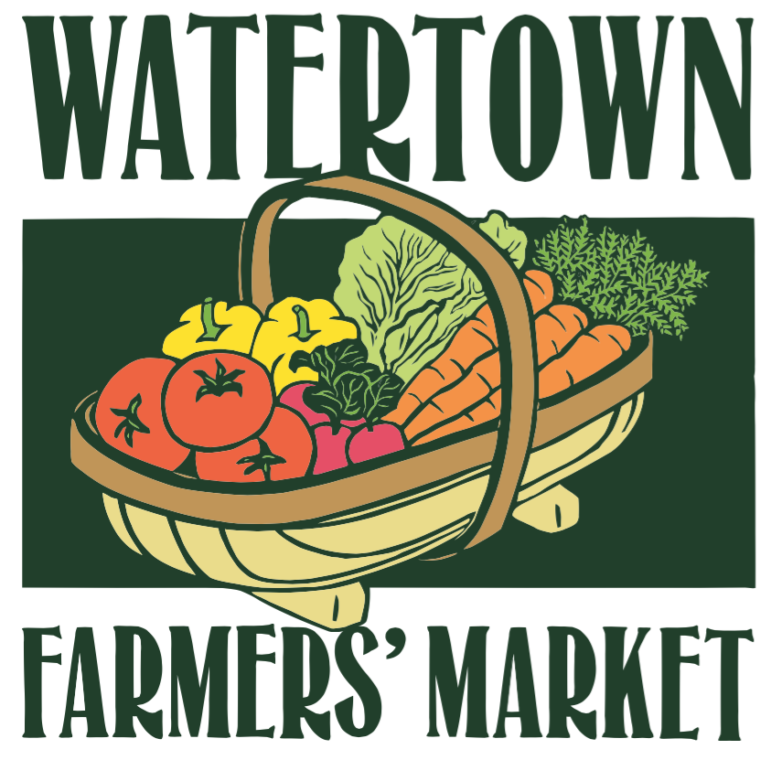 The season will end for the Watertown Farmers Market on Wednesday, but there are plenty of vendors to visit and special guests, including the Fire Department, the Watertown Library and a musician.
The Watertown Farmers Market sent out the following announcement:
Last Week of the Season – Time to Stock Up!
Wednesday, October 9th
2:30 – 6:00 PM
Saltonstall Park [next to Town Hall, 149 Main St.]
Comecelebrate the end of the season with us,stock up for the next several weeks, and thank the vendors who make it all happen!
Thank you all for coming to the marketthis year — What a wonderful season. We had some tough weather days and appreciate all who continued to come out and support all of our amazing farmers and vendors. Please join us this week for the last market of the season packed withdelicious, local food and Autumn harvests, tunes from Kali-Stoddard Imari, and storage tips available at the market manager's tent to keep your market haul fresh in the week's ahead. Plus, it's National Fire Prevention Week — bring the kids by to try on fire gear and watch firefighters suit up!
We Want to Hear Your Voice!
Please take this brief, yet important survey about your experiences at the market this year. We need your feedback to help us create an even better market for 2020! Stop by the market manager's tent on Wednesday or take it online now:2019 Customer Survey
Thank you for your participation.
The popularity of farmer's markets speaks to our desire for fresh food as well as the pleasure of the personal, the chance to buy directly from people who have grown, baked, caught, or packaged the items they sell. Let's meet the people behind the stands.
Crop Update: What's Fresh & What's New
Here's what some of our farm's expect to bring this week:
(Availability may change based on weather and growing conditions)
Dick's Market Gardens
*Apples and squash!!
*Nick will be bringing in a dozen different varieties of apples — come tell us your favorite variety!
*Squash season is in full swing! Winter squash perfect for roasting in the cold days ahead plus summer varieties too, including zucchini!
*May have the last nectarines of the season!
Farmer Tim's Vegetables:
*Winter Squash is plentiful. Butternut Squash, Delicata, Spaghetti, Acorn and Kabocha squash are still going strong.
*Other fall favorites in the stand include Sweet Potatoes, Leeks, Celery Root, Cabbage, Collard Greens, Escarole, and Sugar Pumpkins.
*Plus Summer varieties including peppers, eggplant, green beans, and all year varieties of lettuce, kale, herbs, beets, carrots, potatoes and more.
Ward's Berry Farm
*New this week: Cabbage, Sweet Potatoes
*Looking great: Broccoli, Cauliflower, Carrots, Arugula, Bok Choy, Kale, Leeks, Summer Squash, and Winter Squash
This Week's Guest Vendors
Interviews and stories written by Ellen Kolton, Farmers Market Volunteer & Freelance Journalist
Meet Sa's Homestyle Sauce
James Glick is one of the original Watertown Farmers' Market vendors, having started back in 2013. He likes to describe the origins of his homestyle sauces: When his two sons were in the boy scouts there were plenty of family get togethers and potluck suppers. Sa, his wife and the boys' mom, would bring homemade spring rolls with her special Malaysian-inspired sauce—so special, in fact, that friends urged her to bottle it. Today Sa's homemade sauce comes in five varieties, ranging from mild, to hot, to extra hot. Three of the sauces are completely gluten free. And she uses organic apple cider vinegar to add the extra flavor to the sauces. James proudly displays the varieties and offers a taste. They are only available in farmer's markets, not in stores.
B-Organicis working to save the environment one bag at a time. Their 100%organiccotton produce bags are not only reusable, but allow for proper air circulation resulting inrefrigerated greens staying crisp and keeping your vegetables, fruits, and herbsfresh for a longer period of time. Available in over 75 fun designs (they take custom orders too!), each bag can help you easily identify what's running low and what's stillleft to eat.
Entertainment
Kali Stoddard-Imari
Singer Songwriter
2:30 – 6:00 PM
For the last market of the season,we welcome Boston based singer-songwriterKaliStoddard-Imari!Kalicreates a Folk Pop, Rhythm & Rock vibe with hints of Roots Rock, Blues, Reggae Fusion, and Soul that will be sure to get you movingto the beat.
Kali Stoddard-Imari
Singer Songwriter
2:30 – 6:00 PM
Community Tent
We welcome the Watertown Free Public Library back this weekfor their monthly pop-up used book sale at the market. Find books to enjoy this fall, new and old fiction, cookbooks for new recipes, and more!
WatertownFire Department
3:00 – 6:00 PM
It's National Fire Prevention Week!
Talk with members of the Watertown Fire Department to learn about home safety information and other services offered throughout the community & bring the kids to try on fire gear and watch firefighters suit up!
Health & Wellness Tent
Watertown's Social Services Resource Specialist
2:30 – 4:30 PM
Wayside's Multi-Service Center in Watertown offers a wide variety of services for youth, young adults and families including mental health counseling, community outreach, prevention and health promotion
The Social Services Resource Specialist (SSRS), funded by the Town of Watertown and managed by Wayside, provides Watertown residents ages 18-59 and their families a central access point to connect to social service resources for their identified needs including fuel, food, housing assistance, counseling information and referrals. Stop by to learn more about benefits and programs you may be eligible for!
For more information go to http://livewellwatertown.org/farmers-market/