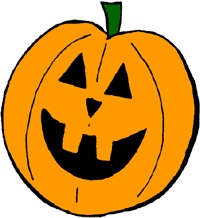 The Watertown Mall will host a mask making craft on Oct. 17 and the annual Scarecrow Contest begins on Oct. 18. The mall provided the following information:
Mask Making Event
The Watertown Mall, located at 550 Arsenal Street, together with Watertown Families Together invite you to come on Thursday, October 17, 2019 from 10 a.m.–11 a.m. for "Magical Masks," an event to celebrate Halloween by making themed masks.
There will be songs, stories and crafts as well! This is a free event & all ages are welcome, although the stories are catered to younger children. This will take place in the back hallway of the mall, across from Carter's. Come prepare and get inspired for Halloween at the Watertown Mall with your little loved ones!
Vote in the Scarecrow Contest
Scarecrows are on for display at the Watertown Mall from Oct. 18-Oct. 31. This marks the 28th year of the mall hosting this festive event.
Shoppers are invited to partake in this year's contest by voting for their favorite scarecrow. The entries will be displayed in the back hallway, near Target. There are so many imaginative and artistic scarecrows that were created and entered by local schools, businesses and families.
The mall is excited that their customers will have an opportunity to choose the winner and vote for their favorite scarecrows!
After all customer votes are calculated, the top three entries will the following prizes: first place – $200 Watertown Mall Gift Certificate, second place – $100 Watertown Mall Gift Certificate, third place – $50 Watertown Mall Gift Certificate. The gift certificate prizes are redeemable at all Watertown Mall stores.
About the Watertown Mall
The Watertown Mall is wheelchair accessible and accessible by MBTA Bus routes 70 and 70A. Hours are Monday through Saturday 9:30 AM – 9:00 PM; Sunday 11:00 AM – 6:00 PM. For more information about this event and other Watertown Mall programs, such as our weekly Walking Club, please visit www.watertown-mall.com or contact the management office at 617-926-4968 x21.