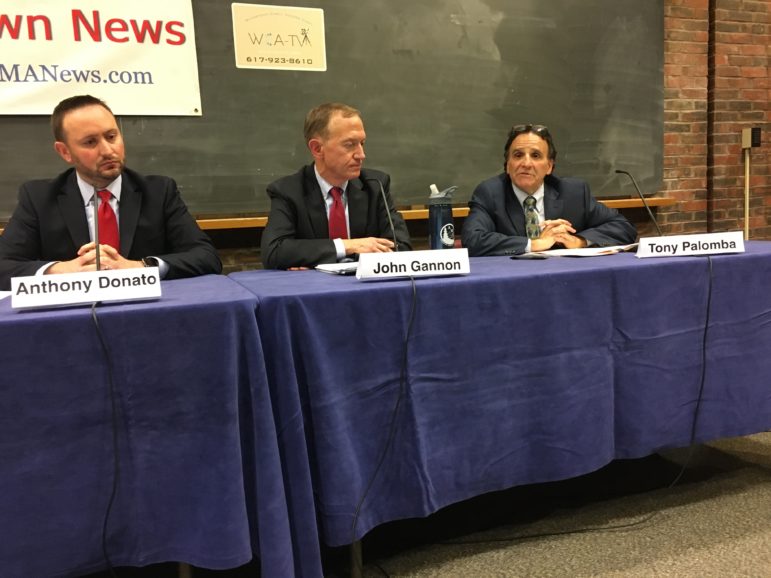 The candidates for Councilor At-Large appeared at a candidate forum on Thursday night. If you missed it, you can watch it free on the Watertown Cable website.
Along with the Councilors At-Large, other candidates running unopposed had the chance to speak beforehand at the event held at Watertown High School.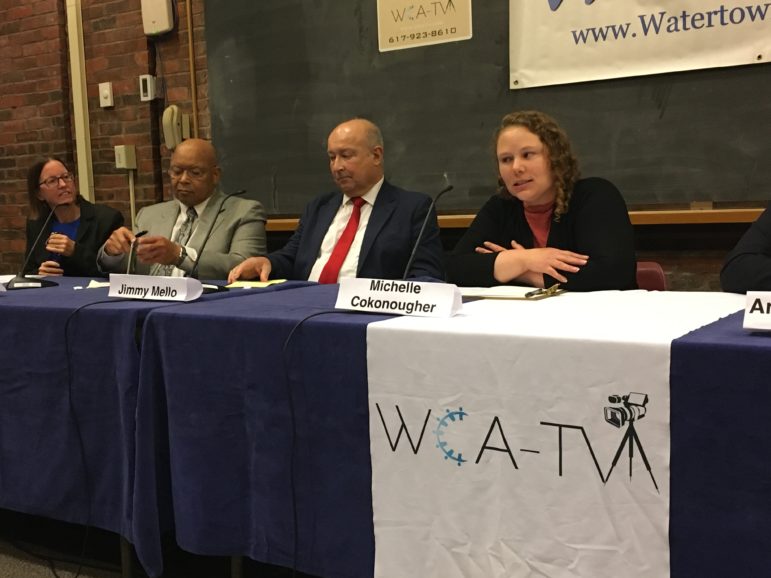 The seven people running for the four Councilor At-Large seats are incumbents Tony Palomba, Anthony Donato and Caroline Bays; and challengers Jimmy Mello, John Gannon, Clyde Younger and Michell Cokonougher.
You can view the video here: https://watertown.vod.castus.tv/vod/?video=54baf2cf-53a6-488b-a00c-ac06b764a06f