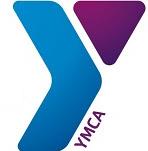 The West Suburban YMCA in Newton Corner provided the following information:
What's Happening at the Y
Run the Boston Marathon for the West Suburban YMCA
Apply by November 10, 2019
The City of Newton has provided the West Suburban YMCA with one official bib number for the 2020 Boston Marathon on Monday, April 20, 2020. The Y is seeking one dedicated runner to lace up and raise $7500 for the West Suburban YMCA. Runner will receive a free membership to the Y while training, support for fundraising, team apparel and more. Deadline to apply for the bib number is November 10. Visitwww.wsymca.org/marathonfor more information.
Y Empower – Free program for girls in 3rd, 4th, and 5thgrade
Tuesdays from 2:30-4:00 p.m.
The Y Empower program provides a small learning community for young girls to explore their health holistically and be prepared to manage the stress that adolescence often brings. The program meets for eight weeks, with half of the time spent in a classroom setting with expert speakers about topics such as nutrition, social media safety, and self-care. The second half of the time is spent trying specific fitness activities such as yoga, Zumba, and swimming. All activities are designed to give girls mechanisms to cope with and prevent stressors, feel agency over their lives, and practice activities that focus on a mind-body connection. Participants must register for this program. Contact Jane Carroll atjanec@wsymca.orgfor more information.
Late Fall Program Session – Begins October 28
Register for the West Suburban YMCA's Late Fall program session. Explore program offerings from the Y's Sports, Fitness & Wellness, Creative Arts, and Aquatics Departments. The Y has programs for all ages and interests, including basketball classes, swim lessons, art and design, small group fitness classes, toddler tumbling and music classes, community choir, and more. Programs begin the week of October 28.
Kids Night Out
Friday, November 1 from 6:00-10:00 p.m.
Parents, drop off your kids for a fun Friday night with the Y's staff. Go out for the night and take advantage of this low-cost alternative to hiring a babysitter. We order pizza for dinner and keep the children entertained with games, swimming, movies and sports. Open to children in grades K-5. Cost is $25 per child for Y members and $30 per child for the community. A 20% discount is offered per child for those with two or more children attending. Kids Night Out occurs on the first Friday of every month October through June.
Poetry Night
Friday, November 1 from 7:00-9:00 p.m.
Join us for Poetry Night at the Y. The monthly event features readings by two local poets, then guests are invited to participate in the open mic portion of evening to share their own written work. This event is free and open to the public. Poetry Night occurs on the first Friday of every month.
Disco Inferno Fitness Fundraiser to Benefit LIVESTRONG at the YMCA
Saturday, November 2 from 9:00-11:30 a.m.
The West Suburban YMCA fills an important need with our Livestrong at the YMCA program, a free 12-week fitness and wellness program for local cancer survivors that helps them regain strength and confidence. Give back to this essential program by attending a disco-themed fitness fundraiser. Event attendees choose to take either a disco-themed Zumba class or Spin class from 9:00-10:30am, and then come together after for a buffet brunch with great door and raffle prizes. Admission to the event is a $75 donation to the program or the option to fundraise $75. Option to attend just the brunch buffet are also available. Learn more atwww.wsymca.org/disco-inferno.
Saturday Night Fever Annual Gala
Saturday, November 9 from 6:00-11:00 p.m.
Get down to the West Suburban YMCA for the annual gala, featuring a Saturday Night Fever theme! Join your community in supporting the Y with a groovy evening of dinner, cocktails, auction items, dancing and entertainment. Hosted by comedian and sports personality Nick "Fitzy" Stevens with live music from award-winning band East Coast Soul. Learn more and buy tickets atwww.wsymca.org/gala.
Family Fun Night
Tuesday, November 12 from 6:00-7:00 p.m.
Bring the whole family to the Y for some family fun time. The Y sets up games, crafts, and a bouncy house for all to enjoy. Light snacks are provided. Free and open to all. Family Fun Nights occur on the second Tuesday of every month.
YBA (Youth Basketball Association) League – Season starts November 16
YBA League is a fun coed league for ages 4-12 to learn and play basketball.  The league runs on Saturdays/Sundays, November 16-February 8, and is separated into four age groups: Mini (ages 4-5), Biddy (ages 6-7), Rookie (ages 8-9) and Collegiate (ages 10-12). Parent volunteer coaches encouraged. Register early to ensure friend and team requests can be accommodated. For more information and to register, visit www.wsymca.org or call 617-244-6050.
Work at the Y
The West Suburban YMCA is seeking applicants for numerous part-time and full-time positions. Employees of the Y receive great benefits, a free membership, professional development opportunities and more. Please contact Laura Snow, VP of Human Resources, at lauras@wsymca.org or view all opportunities at wsymca.org/careers.
Financial Assistance is always available for Y Memberships and Programs
The West Suburban YMCA is a non-profit charitable organization and it is our mission to never turn anyone away due to their inability to pay. Please contact our Membership Department at 617-244-6050 ext. 3653 for financial assistance with membership or program participation.