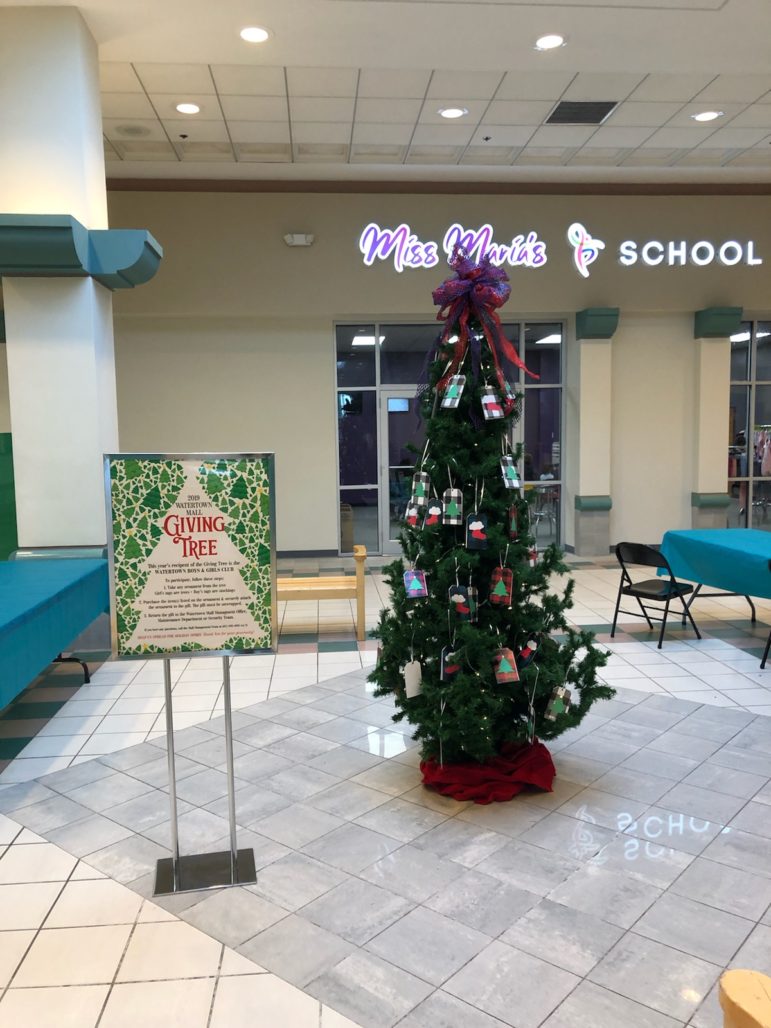 The Watertown Mall's giving tree is adorned with ornaments for this Holiday season and will benefit the Watertown Boys & Girls Club.
The Giving Tree is located in the common area of the mall, near Miss Maria's School of Dance. All are invited to simply take an ornament off the tree, buy the gift listed on the tag, and return it to mall staff unwrapped (Management Team, Maintenance Staff, Security Officers).
If you would like to participate in this timeless holiday tradition, come by the Watertown Mall today. We appreciate your generosity during this holiday period and thank you for brightening the lives of children in the community.
About the Watertown Mall
The Watertown Mall is wheelchair accessible and accessible by MBTA Bus routes 70 and 70A. Hours are Monday through Saturday 9:30 a.m. – 9:00 p.m.; Sunday 11:00 a.m. – 6:00 p.m. For more information about this event and other Watertown Mall programs, such as our weekly Walking Club, please visit www.watertown-mall.com or contact the management office at 617-926-4968 x21.