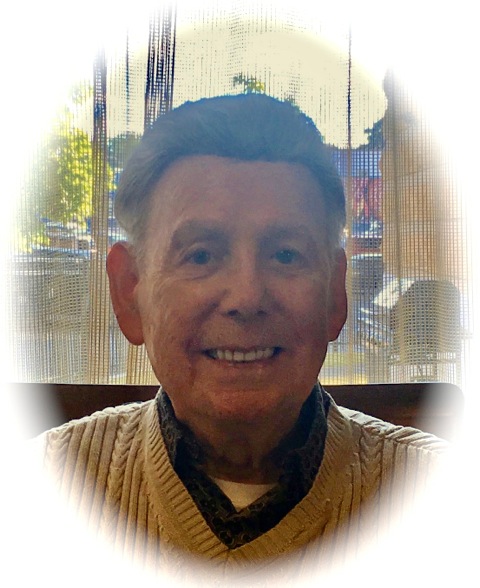 A Funeral Mass for Lawrence "Larry" M. DeStefano will be celebrate on Saturday, Nov. 30, 2019 in St. Patrick Church, Watertown at 10 a.m. A son of the late Joseph & Virginia (Marini) DeStefano, Larry passed away in
Cambridge on Friday evening. He was 92.
Beloved husband of the late Doris Agnes (White) Stefano. Devoted father Lawrence M. DeStefano, Jr. of Natickl Geraldine R. DeFeo and her husband Donald of Medford; Stephen A. DeStefano and his wife Kiana of New Salem; Susan M. Copithorne of Falmouth; and David S. DeStefano of Burlington. Dear brother of Eleanor Guerino and Antoinette Rogers; Frederick, Albert, Dominic, Frank and Joseph DeStefano; and Mary Annese and Lucy Chaisson. Also loved by eight grandchildren: Matthew, Andrew and Justine DeFeo; Molly and Amy Copithorne; and Tyler, Nicole and Brianna DeStefano. And his great-grandchildren Camden, Collin and Mya.
Larry worked as the property manager in the Whitney Plaza in Watertown. He was an avid parishioner of St. Patrick Church and was a staple of the Catholic Community of Watertown. Larry was the proud recipient of the Cardinal Cheverus Medal, which was given for dedicated service to the church.
Funeral from the MacDonald Rockwell & MacDonald Funeral Home at 270 Main St.. Watertown on Saturday, Nov. 30, 2019, at 9 a.m. followed by Funeral Mass in the Church of St. Patrick, 212 Main St., Watertown at 10 a.m. Relatives and friends kindly invited.
Visiting hours: Friday 3-7 p.m.
Entombment Mount Auburn Cemetery, Cambridge.
Memorials in Larry's memory may be made to the Alzheimer's Association, 309 Waverley Oaks Road, Waltham, MA 02452 or at www.alz.org/manh