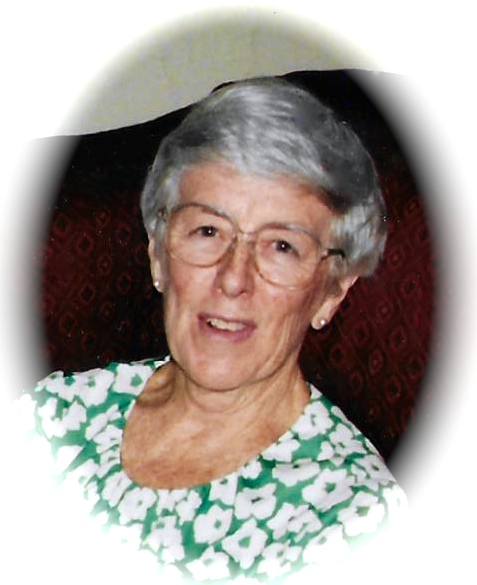 A Funeral Mass for Gertrude Catherine (Creedon) Broderick will
be celebrated on Monday December 30, 2019 in the Church of
Saint Patrick – Watertown at 12:30 p.m.
Mrs. Broderick, a daughter of the late William J. and Gertrude C. (Boylen) Broderick, passed away at the Meadow Green Nursing Facility, Waltham, on Christmas Eve, December 24 after many years of declining health. She was 93.
Gertrude was born in Boston and graduated from Girls Latin School, Boston. She went on to graduate from Emmanuel College, class of 1948 and received her Master of Arts in Teaching from Harvard/Radcliffe in 1949.
She taught at Newton High School and became the Principal of Newton South until 1968. Gertrude went on to become Assistant Superintendent of Southington, Connecticut Schools. She taught two years at Emmanuel College. She also worked for the Commonwealth of Massachusetts evaluating Colleges and Universities and State of Massachusetts teacher Certification. Gertrude retired in the 1980's from Watertown Schools as an assistant principal.
Gigi was very involved in the Watertown community. Her interests were as follows: the election commission for Democratic Party, volunteer at St. Patrick Food Pantry, League of Women's Voters, Watertown Education Foundation Board Member, accomplished Women of Watertown, Council on Aging for 12 years, and served at Brigham House.
She is the beloved wife of the late Thomas F. Broderick, loving sister of Genevieve M. Burke and her husband Francis J. of Brighton and Eileen J. Savage and her late husband Frank of Newbury, and loving aunt of 11 nieces and nephews and many grand nieces and nephews.
Funeral from the MacDonald Rockwell & MacDonald Funeral Home at 270 Main St. Watertown Monday December 30, 2019, at 11:30 a.m. followed by Funeral Mass in the Church of St. Patrick, 212 Main St., Watertown at 12:30 p.m. Relatives and friends kindly invited.
Visiting hours Sunday 3-5 p.m.
Interment St. Patrick Cemetery.
Memorials in Gigi's memory may be made to Emmanuel College Development Fund, alummi@emmanuel.edu.