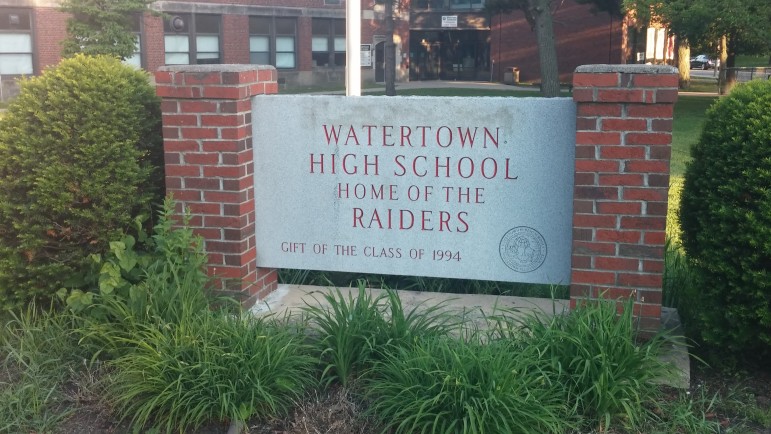 The following information was provided by the Watertown Public Schools:
The Watertown High School School Building Committee (SBC) invites you to a community forum to discuss educational visioning and preliminary options for the High School Building Project.
This is an opportunity for community members to learn about 21st century education and share their thoughts about the future of secondary education in Watertown. It will also provide an opportunity for community input on conceptual options and potential sites for the new high school at a very early stage of the project.
WHEN: Tuesday, January 21, 2020, 6:30-8:00 p.m.
WHERE: Watertown High School Lecture Hall, 50 Columbia Street
The community is encouraged to come hear the progress on initial planning around the new high school. Contribute to the conversation and make your voice heard as we envision the future of high school education in Watertown.
Connect With Us
Email questions to: highschoolproject@watertown.k12.ma.us
Get Involved
Attend upcoming forums or watch recorded forums and presentations.
Learn More
The project website will be updated as information becomes available on timelines, educational visioning and programming, and preliminary
option development. www.watertown.k12.ma.us/building_for_the_future