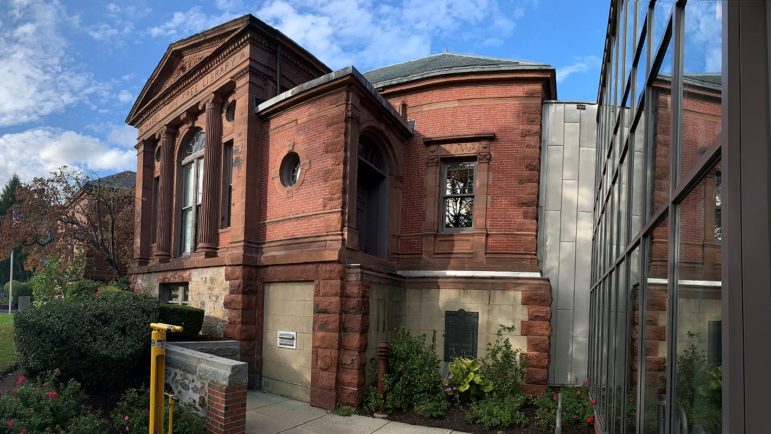 The Watertown Free Public Library will accept applications from residents interested in serving on the Library Board of Trustees.
On Tuesday, the Town Council voted to appoint someone to fill the vacancy on the Library Board of Trustees. The opening occurred when one of the winners of the most recent election, Mara Dolan, resigned before being sworn in because she moved out of town.
The Council could have voted to hold a special election to fill the spot, but they decided to seek another option. Council Vice President Vincent Piccirilli said. He noted that only three people ran for three spots in November, so he favored appointing the new member.
"There was no a lot of interest," Piccirilli said. "A special election for one seat is not in the best interest of the town."
The appointment will be made by Town Council President Mark and the current members of the Library Board of Trustees, Sideris said. He said a couple of people have already expressed interest in serving on the Library Board of Trustees.
Those interested should send an application to Library Director Leone Cole (see details below). The deadline is Jan. 30, and interviews will be conducted on Feb. 4. The person selected will serve a four-year term.
Earlier this month, Town Clerk John Flynn said the special election would be the same as the November 2019 Town Election — $15,000 to $18,000. Expenses include hiring poll workers, the election software and renting two of the election location: the Hellenic Cultural Center and Hibernian Hall.
The Council voted 9-0 to make an appointment to fill the Library Trustee position.
The following announcement came from the Watertown Free Public Library:
The Watertown Free Public Library Board of Trustees is accepting applications to fill a vacancy on the Library Board. Under the Home Rule charter, the appointment will stand until the next Watertown municipal election, which will be held in November, 2021.
Responsibilities of Library Trustee include the custody and management of the Library and reading rooms and all property of the Town devoted to Library purposes; policy setting and budget development. Meetings are held in the Trustees Room at the Library on a monthly basis (usually the first Tuesday of the month at 7:00 p.m.), with the possibility of special meetings during the year.
Any interested party who is a Watertown resident and registered voter in Watertown should submit a resume and a cover letter explaining why he or she is interested in serving on the Board of Library Trustees. Applications will be accepted until Thursday, January 30, 2020 at 5:00 p.m. Applications will be accepted via email to lcole@watertown-ma.gov or hard copy delivered to Leone Cole, Library Director, Watertown Free Public Library, 123 Main Street, Watertown, MA 02472 by the deadline.
Selected candidates will be required to attend an interview meeting on the evening of Tuesday, February 4, 2020 at the Library.