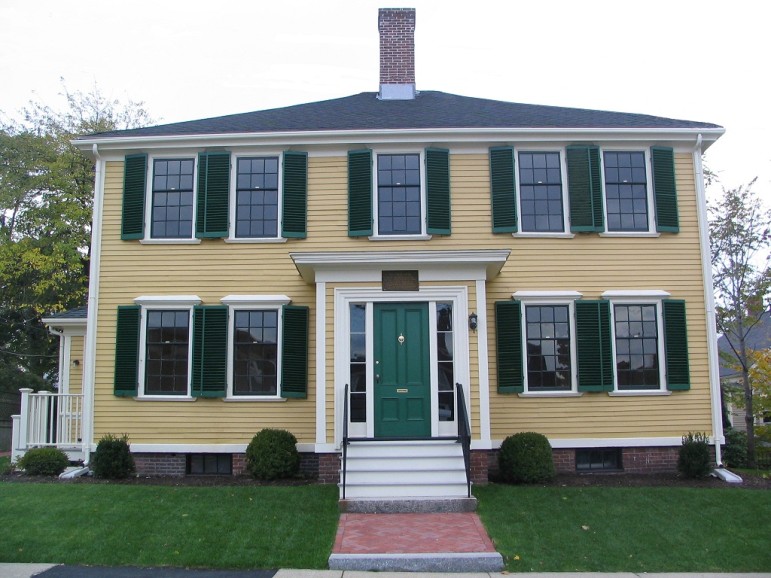 The Historical Society of Watertown will host two events in town, including a tour of one of the town's oldest homes and an author speaking about one of the most powerful women in Plymouth Colony.
The Historical Society sent out the following information:
Tour of Historic House
Historical Society of Watertown Event Date: Sunday, February 16, 2020
Purpose: House Tours and Exhibits
Tours of the 1772 Edmund Fowle House, 1:00 to 4:00 p.m., February 16, 2020,28 Marshall Street, Watertown.  Hosted by the Historical Society of Watertown,with the last tour at 3:15 p.m.  Adults:  $5; Students/Seniors:  $3.  Visitors canalso view the exhibit on "Franklin Jones, Watertown Artist."  For more information: www.HistoricalSocietyofWatertownMA.org.
Author Talk on a Powerful Woman of Plymouth Colony
Date of Watertown Event: Wednesday, March 4, 2020
Topic of Event: Slideshow Lecture on Penelope Pelham Winslow of Plymouth Colony
Presented by the Historical Society of Watertown
Location: Watertown Savings Bank Meeting Room, Watertown Free Public Library, 123 Main Street, Watertown, MA 02472
On Wednesday, March 4, author Michelle Marchetti Coughlin will give a slideshow lecture at 7:00 p.m. at the Watertown Free Public Library in the Watertown Savings Bank Meeting Room on the topic of her most recent book, Penelope Pelham Winslow. Mrs. Winslow, a member of the English gentry, and married to Plymouth Colony Governor Josiah Winslow, was one of the most powerful women in Plymouth Colony's history.
Like most of her female contemporaries, however, she has largely been forgotten. Though she authored or is mentioned in few surviving documents, she left behind a trove of physical evidence — from surviving homes and possessions to archaeological artifacts — that provide great insight into her experiences. They also offer a portal into the world of Plymouth Colony's women.
In her new book, Penelope Winslow, Plymouth Colony First Lady: Re-Imagining a Life, Michelle Marchetti Coughlin discovers that blending historical records with material culture provides the keys to re-imagining Winslow's world in all its rich complexity. Michelle Marchetti Coughlin is an independent scholar and the author of One Colonial Woman's World:
The Life and Writings of Mehetabel Chandler Coit, which received an honorable mention for the Western Association of Women Historians 2014 Kanner Prize. Ms. Couglin has been a Massachusetts Humanities Scholar-in-Residence and a historical consultant. She currently serves on the board of the Abigail Adams Birthplace and as Museum Administrator of Boston's Gibson House Museum.
All Historical Society of Watertown meetings are free and open to the public. For more information, please contact Joyce at 781-899-7239.