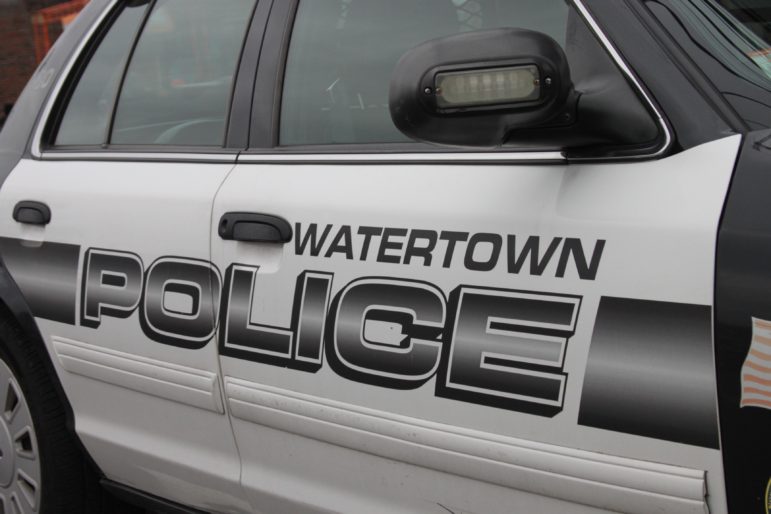 The following information was provided by the Watertown Police Department.
Arrest
Feb. 3, 9:14 a.m.: Police spotted a driver who they knew was wanted on a warrant and pulled her over at the intersection of Robert Ford Road and Philip Darch Road. There was another woman in the car, and when police checked her record they found that she was also wanted on a warrant. The driver, a 43-year-old Watertown woman, was arrested on the warrant from Waltham District Court for possession of a Class B drug and assault and battery on a police officer, and was cited for having an expired inspection sticker. The passenger, a 34-year-old Watertown woman, was arrested on a warrant from Dedham District Court for larceny under $1,200.
Incidents
Feb. 3, 4:55 p.m.: An officer responded to Spring Street after a resident reported that two vehicles parked in the driveway had been vandalized. Both vehicles had been scratched all over the car.
Feb. 4, 6:03 p.m.: Vehicles parked in a driveway shared by two different homes were vandalized on the night of Feb. 2 into Feb. 3. The vehicles had grey spray paint all over them, and they also were scratched by a sharp object. The properties were a few homes down from the other home where cars had been keyed.
Feb. 5, 10:08 a.m.: All four wheels and tires were stolen from a vehicle at the Pre-Owned Lexus lot on Arsenal Street. An employee found the vehicle propped up on cinder blocks. The car suffered damage when it was put up on blocks. The estimated cost of the rims, tires and damage is $3,500.
Feb. 5, 6:49 p.m.: A man called Police and made a threat toward a civilian staff member the Watertown Police Department. The man was identified as a 53-year-old Watertown man, and he was summonsed to Waltham District Court on a charge of threats to commit a crime.
Feb. 7, 10:15 a.m.: Spray paint was discovered on the wall of the NStar electrical substation at the corner of Arsenal and Irving streets. A security video showed a person dressed in black walk up to the wall at 4:11 a.m. on Feb. 4, and spray paint the word "HOKÁGE."
Feb. 8, 3:48 p.m.: A man walked into the Sprint Store on Arsenal Street and pick up an Onyx portable Bluetooth speaker off the shelf and left without paying. The suspect is described as an African-American man in his 30s, unshaven, wearing a grey coat and sneakers. The speaker is valued at $200.