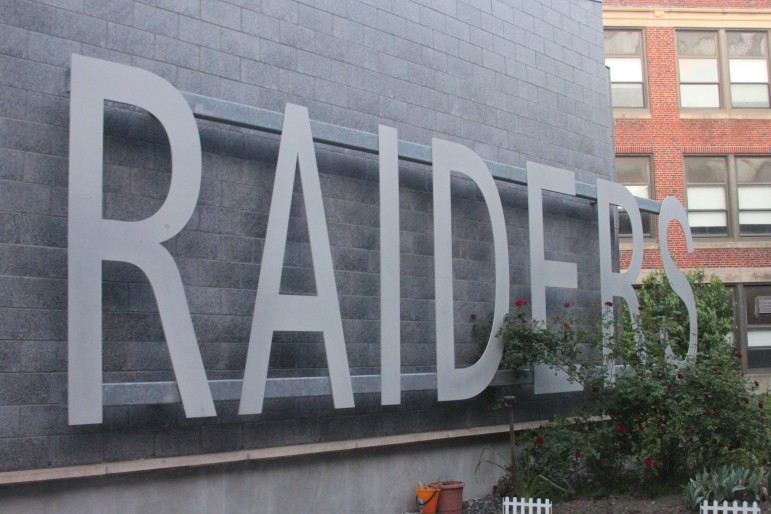 The winter sports season headed to the postseason, and Watertown had several teams competing in state competitions.
Trio of Wrestlers Compete at Divisional Meet
After a successful Div. 3 Central Section meet, Watertown sent several wrestlers to the Div. 3 Meet in Wayland.
Junior Davtyan went 1-2 in the meet in the 145 pound class, winning the first consolation bracket match with a pin after falling in the first round match. Junior David Manoukian (152 pounds) and junior Parsa Tehrani (132 pounds) also competed in the meet.
Watertown wrestlers Brendan Donovan (113 pounds), Hrachya Tonyan (160 pounds), and Jason Santos (195 pounds) were alternates after finishing fifth at the Sectional Meet, but they did not compete this weekend.
Raiders Compete at Divisional Track Meet
Watertown's Rose Muldrew finished eighth in the 55 meter dash final in the MIAA Div. 5 Indoor Track Meet. The senior qualified for the final by finishing in 7.60 seconds in the preliminary heats. In the final she ran a 7.67.
The Raiders girls 4×200 meter relay took seventh place. The team of freshman Shannon Fitzpatrick, junior Jenna Petrie, sophomore Victoria Pires and Muldrew ran a time of 1:53.26
Watertown's Justine Makisimu had the best performance for the boys track team, finishing 10th in the long jump with a leap of 19-feet-3-inches.
Other Raiders who competed at the Div. 5 meet for the girls team were: freshman Shannon Fitzpatrick (18th in 55 meters), senior Lakshmi Thangaraj (19th in the 1000 meters), senior Anna Fabian (25th in the mile run), and the 4×400 relay (Thangaraj, Fabian, senior Delanie Dunn and sophomore Audrey Garland, finished 18th).
The boys who competed at the Div. 5 meet were: Makisimu (18th in the 300 meters), senior Hasan Houjazy (19th in the 600 meters), and the 4×400 relay (senior John Avakian, senior Kai Landry, Houjazy, and Makisimu, finished 11th).
Girls Hockey Team Ends Season Strong
After struggling out of the gate, the Watertown High School girls hockey team won four of the last six games and narrowly missed qualifying for the State Tournament.
The Raiders beat Middlesex League foes Stoneham and Wilmington at home, and Wakefield on the road. They also defeated Cambridge/Somerville in a non-league matchup. The team started 1-7-1, but in the second half went 5-4-1
Under first year head coach Erika Kelly, the Raiders finished 6-11-3. The team went 3-4-2 against Div. 2 opponents. If they had finished .500 or better, the team would have made the tourney.
Tournament Schedule
Three Watertown teams reached the State Tournament, here are their first round games:
Girls Basketball at Latin Academy (205 Townsend St., Boston), Monday, Feb. 24 at 4 p.m.
Boys Basketball vs. Saugus (at WHS), Tuesday, Feb. 25 at 7 p.m.
Boys Hockey vs. Rockport (at O'Brien Rink, 55 Locust St., Woburn) Thursday, Feb. 27 at 8 p.m.