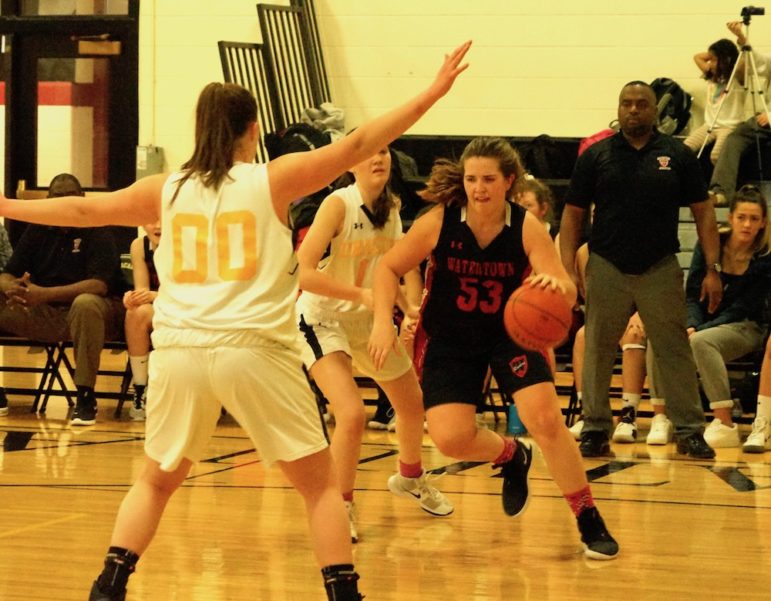 The State Tournament run ended for one Watertown High School squad Friday night, as others prepare for their next game. Even the cheerleading squad will be competing this weekend.
Girls Basketball
The Raiders made the long trip to Amesbury Friday night, and had a good start, but ended up losing 49-31 to the second seed in the Div. 3 North tournament.
D3 North Quarter Finals GHoops: Amesbury 49 Watertown 31 – story/pix https://t.co/PnPDv1SnQq @WatertownSports @AHSMcAndrews pic.twitter.com/G5cn1XFGUp — Peter McClelland (@McClellandPeter) February 29, 2020
Watertown jumped out to a six point lead in the Section Quarterfinal against Amesbury. However, Amesbury came back and, after tying the score at 10 in the second quarter, they scored the next seven points, reported mcclellandmiscellanea.com.
Watertown's top scorer was sophomore forward Taylor Lambo, who wound up with 13 points. The 10th-seeded Raiders end the season with a record of 10-12, and picked up a first round Tourney victory at Boston Latin Academy.
See the whole story and photos from the game by clicking here.
Cheerleaders Head to Wilmington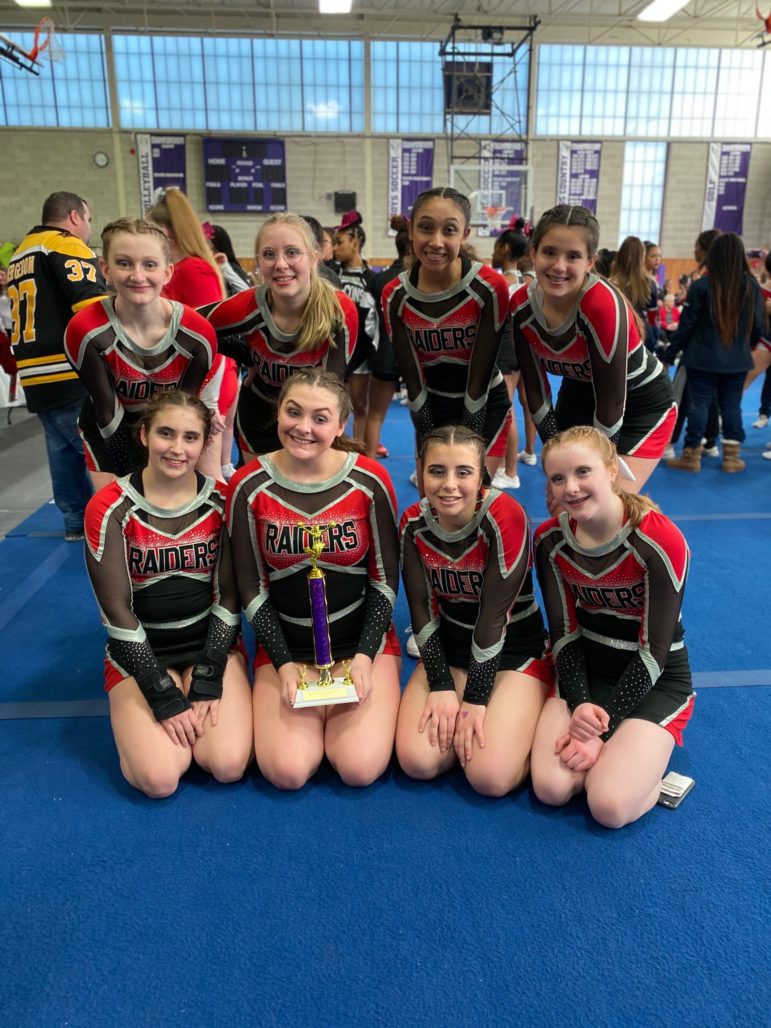 The Watertown High School cheerleaders will not just be showing their spirit at the boys basketball game this weekend, they have a competition of their own.
The squad heads to the event at Wilmington High School on Saturday. They will look to continue their success after taking first place at the Shawsheen Invitational last weekend.
Upcoming Games
Watertown's boys basketball and boys hockey teams look to extend their tourney runs after first round victories. The hoops team beat Saugus at home, while the hockey team defeated Rockport in Woburn.
Boys Basketball vs. Hamilton-Wenham, Sunday, March 1, 3 p.m. at WHS Gym
Boys Hockey vs. Swampscott, Monday, March 2, 6 p.m. at Stoneham Arena, 101 Montvale Ave., Stoneham.