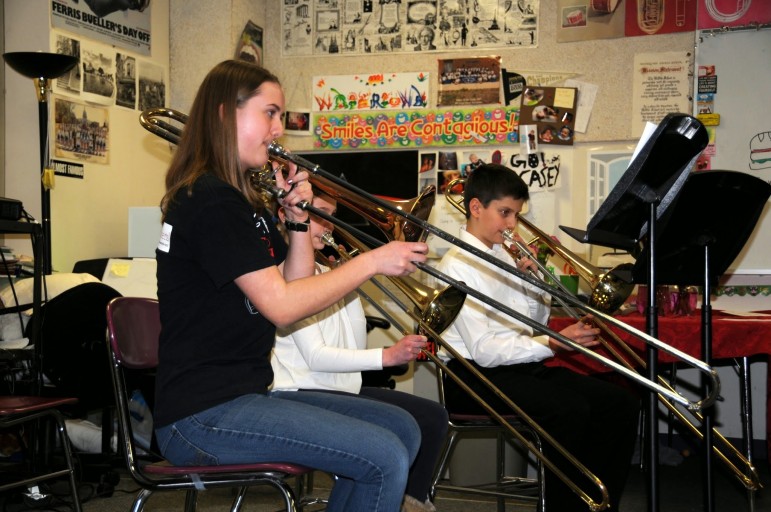 The following information was provided by Friends of Watertown Music:
Our 9th Annual Watertown MusicFest promises to be a great community event with over 50 performances – by Watertown's youngest musicians to professionals – on three "stages!"
We also feature an instrument "Petting Zoo" and refreshments!
Friends of Watertown Music invites all musicians to perform! We welcome solos, duos, and ensembles at all levels. The mix of ages and genres makes the evening special for all! Please visit our website to register by March 24th: https://WatertownMusic.org/
Contact HelloWatertownMusic@gmail.com with questions. May we include your name as a donor in our program? Visit our website to donate online by March 26th. And, of course, all performers love an audience – save Friday night, April 3rd and join us for the evening!
What we do:
Friends of Watertown Music, through the generosity of our donors, has awarded four seed grants totaling almost $21,000 to the Watertown Public Schools to increase the music teaching staff plus nearly $22,000 more for teacher requests and scholarships.
Friends of Watertown Music has received seven grants and outside funding to provide over $22,000 of new instruments throughout the K-12 program. Most recently, through their School Grant Program the Watertown Community Foundation (WCF) awarded $2,500 to expand the percussion at the High School. We also thank Music & Arts for their support and WCF, Music Drives Us, and the Classics for Kids Foundation for their generous grants in years past.
Friends of Watertown Music total WPS Music support: $64,790! Friends of Watertown Music is a 501(c)(3) organization; all donations are tax-deductible.
See examples of where the money has been spent in the past here: https://watertownmusic.files.wordpress.com/2020/01/grants-january-2020-1.pdf