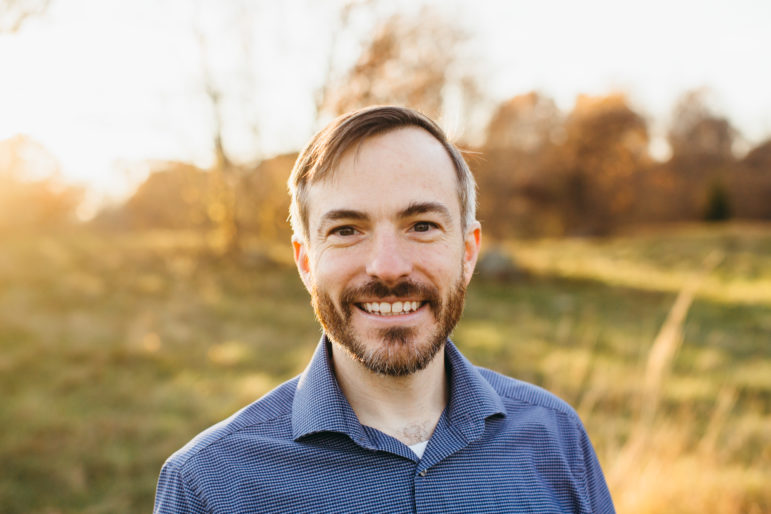 Longtime Democratic activist and Democratic State Committee member Steve Owens announced his candidacy for the 29th Middlesex State House seat representing parts of Cambridge and Watertown. The primary election will be held on September 1, 2020.
Owens combines deep experience in his core issues of transportation, climate, and housing with years of dedication to community activism. "I have spent the past 15 years bringing people together to create positive change," says Owens. "As State Representative, I will work to make Massachusetts a place where we can afford our homes, commute sustainably, reduce our carbon footprint, and raise healthy families."
With nearly two decades of professional experience as a transportation management consultant, Owens is committed to tackling Massachusetts' transportation breakdown. "Our roads are choked," says Owens. "The MBTA and the commuter rail are not stepping up to the challenge. I will stand up for more support for the MBTA and pursue creative solutions to increase transit options."
Owens urges immediate action on climate change. "Climate change puts us all at risk as sea levels rise and storms get more severe. We have all seen increases in flooding over the past few years. We need to fight for a Green New Deal for Massachusetts. A healthy future for our children begins with us, today."
"My wife Pia and I moved to Cambridge in 2001 and have lived in Watertown since 2003 where we now raise our two sons," says Owens. "We have neighbors who have been around for decades. If they had to buy their homes today, they couldn't afford it. To live in a community that is accessible and welcoming to everyone, we need more housing that is affordable for people of all incomes, and housing that is tied to sustainable transportation alternatives."
A lifelong Democrat, Owens has a successful track record of mobilizing activists and organizing campaigns to promote progressive issues and elect Democrats to local, state and federal office. Starting with Deval Patrick's first gubernatorial run in 2006, Steve Owens has coordinated campaign operations and volunteers for candidates including Elizabeth Warren, Ed Markey, Jonathan Hecht and several Watertown councilors as well as progressive ballot questions. He has chaired the Watertown Democratic Town Committee since 2008. In 2016, he was elected to the Democratic State Committee, representing Watertown, Belmont and parts of Boston.
The 29th Middlesex district seat is currently held by State Representative Jonathan Hecht, who has announced he will not seek re-election in the September 1st primary. "Jon set a high standard for service and progressive leadership, and I will rise to the challenge," says Owens. "I share his commitment to increasing transparency in government."
Please join Steve Owens for his official campaign kick-off on Sunday, March 22nd from 3:00-4:30 p.m. at Branch Line, 321 Arsenal Street in Watertown.