The bids on the construction projects at two of Watertown's elementary schools came in millions of dollars below budget, but the requirements for working in the COVID-19 world will mean some added costs.
Hosmer and Cunniff schools will start construction in June, and the bids were recently opened, said Town Council President Mark Sideris.
The project budget estimated the cost of the two schools at just over $100 million including the cost of adding solar on the school roofs ($5 million), Sideris said.
"The good news is low bidder came in at $92,335,000 and all the solar came in at $2.6 million," Sideris said. "That is little bit under budget, but we have to now created a new line item, a COVID-19 line item because of all the new procedures and things that have be followed on the job site."
Town Councilor Anthony Palomba asked whether the Town might be able to get reimbursement for the costs of the COVID-19 requirements.
"If the contractor passes on the cost to us I hope we could be reimbursed by the COVID-19 Major Disaster Declaration," Palomba said.
Sideris said that Town Auditor Tom Tracy, who is on the School Building Committee, will look into a reimbursement.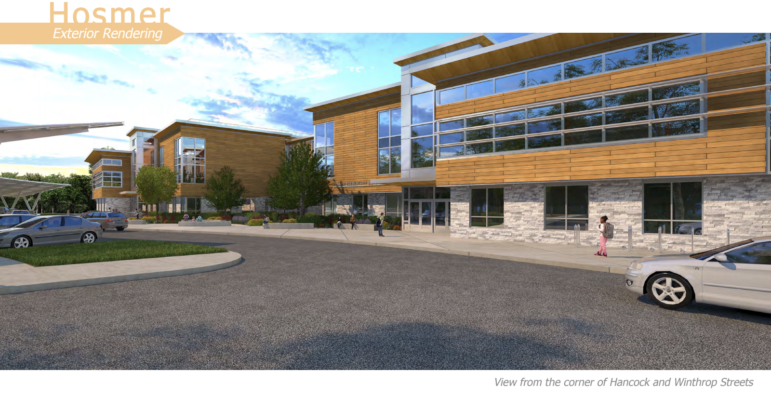 At last week's School Committee meeting, Superintendent Dede Galdston said teachers are beginning to pack up their rooms to get ready for the move. She added that students will have a chance to go back into the school before they close for construction to collect their belongings.
Students at Cunniff will move to the former St. Jude's School in Waltham (dubbed Cunniff West by school officials) during the construction, and the district will be doing painting and installing new flooring at the school.
"We are in the process of doing the permits to do the work we need to be doing," Galdston said. "It is going to be a great solution. I think people are going to be very, very pleased with what we are doing at Cunniff West."
Former Watertown teacher Mary Russo wrote to the Town Council saying she is concerned about whether St. Jude's (a former parochial school) has met the asbestos same safety requirements a public schools. She wanted to know if the school has an Asbestos Hazard Emergency Response Act (AHERA) report.
The School Building Committee will meet on May 20 at 6 p.m. and will discuss the construction bids, Sideris said. The Town Council will have to approve the loan order for the project, and will likely have a first reading on May 26 and a public hearing in June, he added.