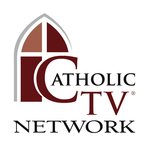 The following announcement was provided by Watertown-based CatholicTV:
On May 29, the Friday of the Seventh Week of Easter, Bishop Robert Reed will celebrate a memorial Mass at the CatholicTV Network's Chapel of the Holy Cross for those who have died of COVID-19. If you would like to submit the name of a loved one to be placed on the altar during Mass, please visit www.CatholicTV.org/memorial.
Bishop Reed is an auxiliary bishop of Boston and president of The CatholicTV Network. Friday's Mass with Bishop Reed will be broadcast on CatholicTV live at 9:30am ET and again at 12:30pm, 7pm, and 11:30pm. The Mass will also be available on CatholicTV.org/masses and WatchtheMass.com.
CatholicTV is available on cable, CatholicTVLIVE.com, Roku, Apple TV, Amazon Fire, Samsung Smart TV, and on iOS and Android mobile apps.
About the CatholicTV NetworkThe CatholicTV Network is a national cable television network also streaming a live feed 24/7 at CatholicTVLIVE.com. The CatholicTV Network represents a cable TV station available in more than 16.5 million homes, an interactive website with HD live and video-on-demand, OTT apps and a monthly printed and digital magazine.