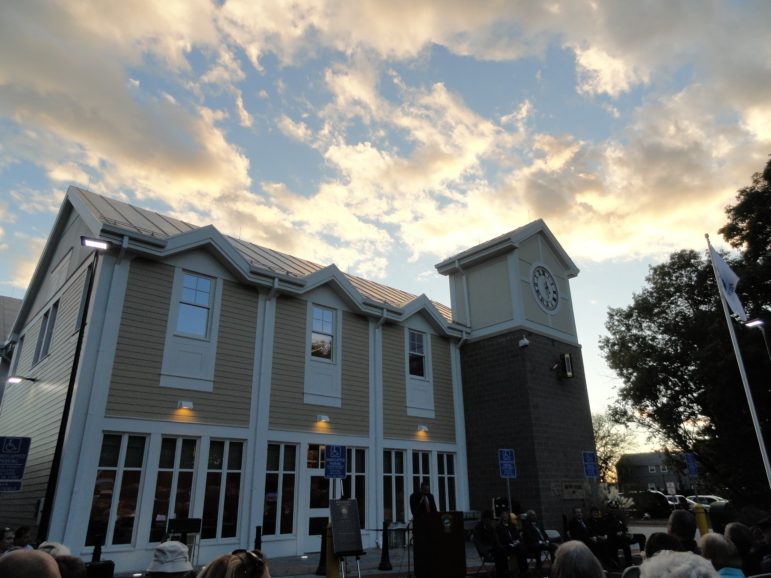 The men and women of the Watertown Police Department are deeply disturbed by the death of Mr. George Floyd.  We share the public's outrage and disappointment, and will not let the actions of a few officers tear away the trust we share with our great community. 
Please see Chief Lawn's response to emails he received concerning this horrific incident.
Good Afternoon-
The men and women of the Watertown Police Department are deeply disturbed by the actions of those police officers in Minneapolis. I personally was sick to my stomach watching that video.
I am very proud of the work that the men and women of the WPD do every day. We should not be judged or painted with the same brush by incidents that occur in other states.
We strive to be the best police department in the country. Our goal is to build trust and legitimacy in our community. I believe it is evident in the trainings and programs that we have implemented.
Here are some of the things we have done that may answer your questions.
We are a very community oriented police department. Community policing is part of everything we do here and have programs that integrate with a variety of different parts of our community.
We are an accredited police department. We have volunteered to undergo an extensive review process by outside agencies which hold us to a higher standard, particularly around training issues.
We conduct regular training in de-escalation measures and in the proper and improper use of force.
We have trained our officers how to handle critical incidents and emergencies and how to minimize its impact on our community.
Our officers are trained in biased policing. We recently held training with the Imam from a mosque in Cambridge and staff from St. James Church to educate our officers on cultural diversity.
We train our officers annually on how to deal with issues of mental health and substance abuse which is prevalent in our community.
We collaborate with the school department, World of Watertown and local clergy to share the principles of Kingian Non-Violence and Conflict Resolution and two of our officers are actually trained instructors.
The Town of Watertown conducted a public safety study with an outside consultant in 2012. The Matrix Study (company from Texas) commented during this time that the WPD was one of the best and professional police departments that they have ever reviewed.
We carefully choose our supervisory staff and promote a culture of accountability while maintaining high ethical standards.
If an officer has to use any type of force, a separate report has to written and reviewed by first line supervisors, division commanders, and finally the Chief of Police.
A majority of our officers have grown up in this community, live in this community, are raising children in this community and have family and friends in this community. We are all invested in making Watertown a safer and better place to live and work.
Many of society's problems are left with police officers to deal with. I have witnessed our officers purchase clothes for the homeless, diapers for undocumented citizens and toys for less fortunate children at Christmas time. Conversely we receive calls from residents requesting us to displace homeless people living in proximity to their homes. We formed a collaboration last summer with the State Police, Waltham Police, and Newton Police with a focus on bringing support and resources to the homeless population. This proved to be a successful collaboration and our efforts continue.
This is a very difficult time to be a police officer. Incidents that happen throughout our country do not define us as a whole. Policing is a very honorable profession and the men and women of the Watertown Police Department come to work each day, especially now during challenging times, and treat all with compassion, respect and professionalism.
I encourage you to enroll in our citizens' police academy that is run every September here at the police station. We have been running this program since the 1990's. Here, you will get to know our officers and our operations. Everyone who has participated has developed a deeper understanding and greater appreciation of our police department. This program has also provided us the opportunity to meet, interact and become friends with a variety of people in our community.
Please stay safe and healthy!
Thanks,
Mike Lawn