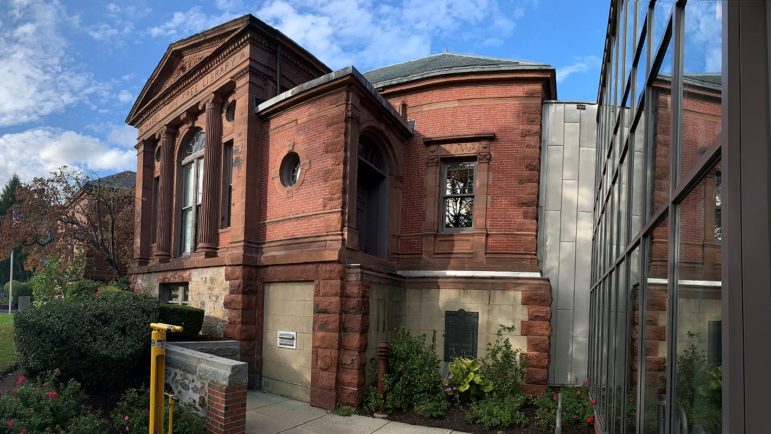 The following information was provided by the Watertown Free Public Library:
Beginning this week, the Library is adding evening hours for curbside pickup. The new schedule is: Monday 1 pm – 4 pm | Tuesday 4 pm – 7 pm | Wednesday 11 am – 2 pm | Thursday 4 pm – 7 pm | Friday 9 am – 12 pm. Learn how to place your order here: watertownlib.org/pickup
WFPL REMINDERS
Curbside Pickup:WFPL is nowofferingcurbside pickup forlibrary books and materials. Learn how to place your order atwatertownlib.org/pickup
Open a Library Card:Yes, you can open a Library card from home!Complete thisregistration formto sign up.
Contact WFPL: If you're having trouble logging into our digital services because of account issues, we'll do our best to get you connected. Click here to ask question. 
COMMUNITY RESOURCES
Anti-Racism Readings and Resources:We hope you'll use these booklists and resources to better understand the history and present reality of racism in this country, start conversations, and take action.
Watertown Farmer's Market:The Watertown's Farmer's Market will open onWednesday, June 17in Saltonstall Park, adjacent to Town Hall. The market will run on Wednesdays from 2:30 to 6:30 PM.
The COVID-19CollectiveMemory Initiative:How has your life changed as aresultof the COVID-19 pandemic? We want to hear from you! Submit a written reflection or sign up for a StoryCorps-style interview with a WFPL librarian.
Watertown COVID-19 Resource Guide: WFPL has created a new online resource, a "one-stop shop" website to help answer all of your questions about the COVID-19 pandemic.
Summer Reading 2020
Even if you can't make the Drive-Thru, it's easy to participate in Summer Reading from home. This year, we're offering a bingo game for grades K-5, a reading challenge for grades 6-12, and a bingo board full of reading recs and social distancing activities for grown-ups. Get started at watertownlib.org/summerreading
FOR CHILDREN
Children's Summer Reading
June 16 – September 9 |The Watertown Free Public Library is here to help keep your student on track with our annual Summer Reading Bingo Program. Watch our summer reading intro video here:watertownlib.org/childrensummer
Creative Writing withThe Mysteries of Harris Burdick
Jun 1 – 30 |The Mysteries of Harris Burdickby Chris Van Allsburg is a fascinating book containing fourteen mysterious images. Canyour child imagine a story surrounding the pictures? Borrow this book on Hoopla (it's free with your library card!) and let us know what you come up with:watertownlib.org/burdick
Story Time (via Facebook Live)
Monday at 10 AM with Kathleen | Tuesday at 10:30 AM with Emily | Thursday at 11 AM with Kazia |facebook.com/watertownfpl
Monday Moments (via Facebook Live)
Mondays 6/1 – 6/29 | 11 AM |We'll show you a quick craft, an easy at-home activity, or try to inspire your day another way. Tune in atfacebook.com/watertownfpl
First Chapter Fridays for Grades 5-7 (via Facebook Live)
Fridays | 12 PM |Emily, Kelly, and Kazia will read the first chapter of books we love, recommended for tweens. Learn more:watertownlib.org/firstchapter
Story Time Video Library
Story videos and sing-alongs that you can watch anytime at home:watertownlib.org/storyvids
Book a Children's Librarian
If your child wants recommendations for what to read next, send us a request and a Children's Librarian will follow up with you. We can meet chat via Zoom, Google Meet, email, and phone. Email Emily (emiranda@watertown-ma.gov) or fill out this online form: bit.ly/BookaLibrarianWFPL
FOR TEENS
Teen Summer Reading Challenge
June 15 – August 21 |This year, the Teen Summer Reading Challenge goes online. For every book you log, you earn a chance to win an Amazon gift card. Learn more:watertownlib.org/teensummer
Animal Crossing
Come visit our Animal Crossing island!The island is open Monday – Friday from 4 – 5 PM. The Dodo Code is posted here:watertownlib.org/animalcrossing
A Very Large Expanse of SeaBook Discussion Group (via Zoom)
Wednesday, 6/17 | 3:30 PM |A Very Large Expanse of SeabyTahereh Mafi is available in the Hoopla app, free with your Library card. Recommended for those in grades 6-12. Register for the Zoom meeting here:bit.ly/ExpanseGrpJun17
Next Book Group:On June 24, we'll talk aboutChallenger DeepbyNeal Shusterman.Learn more:watertownlib.org/teenbookgroups
First Chapter Fridays for Grades 5-7 (via Facebook Live)
Fridays | 12 PM  | Emily, Kelly, and Kazia will read the first chapter of books we love, recommended for tweens. Learn more: watertownlib.org/firstchapter
FOR ADULTS
Summer Reading for Grown-Ups: Book Bingo
WFPL is here to inspire your summer with reading recommendations and social distancing activities. Download the bingo board and share your adventures with us on social media!watertownlib.org/summerreading