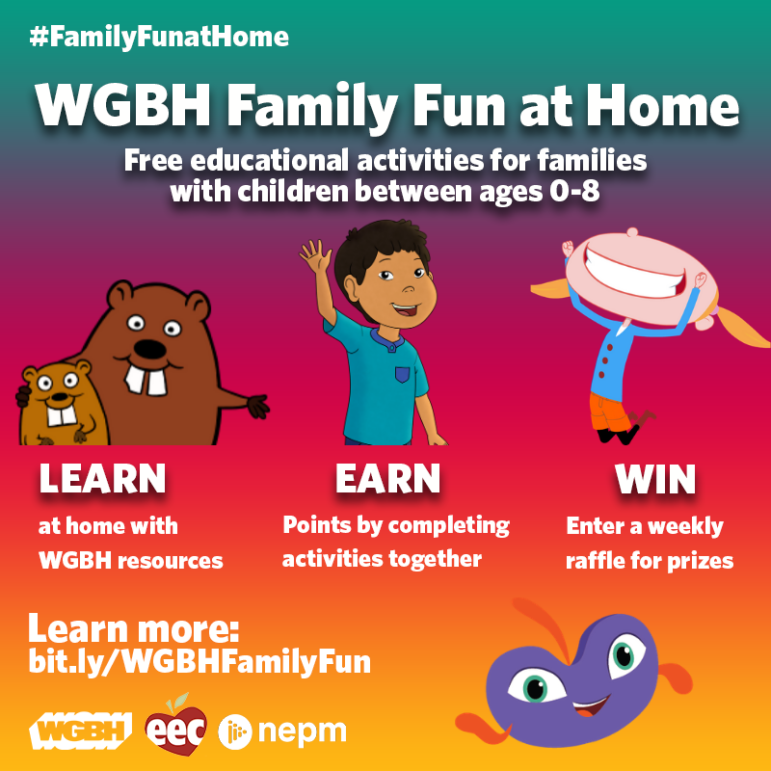 The following information was provided by WGBH Channel 2:
Summer is here at last, but Massachusetts parents are feeling the burden of juggling work and childcare as the coronavirus continues to impact the support structures they rely on – from daycare to summer camp to assistance from grandparents. To help, Boston public media producer WGBH has three free resources for a range of ages that I thought might be of interest to your readers: Camp TV;  Beyond the Page: Young Adult Book Club; and Family Fun at Home.
You can find more information about each one below. Please let me know if I can answer any questions. If you are considering a story on resources for families this summer, I hope you'll consider including this information.
This 1-hour television day camp experience invites "campers" at home to meet enthusiastic head counselor, Zachary Noah Piser, and experience summer camp activities to learn through play.Camp TVwill airweekdays at noon ET on WGBH 2 beginning Monday, July 13.Silly Hat Day awaits!
WGBH's first book club for young adults invites readers age 13 and older to join a conversation around Diana Urban's novel, "All Your Twisted Secrets," a suspense thriller. After reading the book, attendees will gather virtually onWednesday, July 29 at 7pm ETand watch a discussion with the author about all the intricacies of the novel. A live Q&A with those tuning in will follow. Registration required.
This online bilingual (Spanish/English) resource for kids birth to 8 years-old contains educational games, videos and activities drawn from popular WGBH and PBS Kids brands. Created in partnership with the Massachusetts Department of Early Education and Care, Family Fun at Home is also available as a print guide for those with limited internet access. Families that complete any four activities per week are invited to enter a weekly raffle to win gift cards and other prizes.