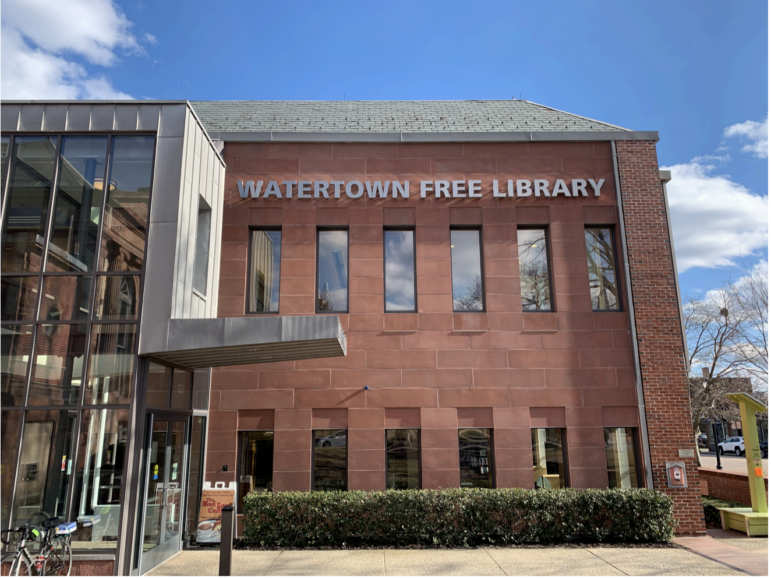 The following information was provided by the Watertown Library:
Missing Hatch Makerspace? Hatch staff and volunteers are offering a wide range of virtual workshops via Zoom, free and open to all skill levels. This week, check out Build Your Workshop with Liz and Gouache Painting with Yi Bin. Register online: watertownlib.org/calendar
Even though WFPL can't host Movie Mondays right now, we can still enjoy films together! On Tuesday night, the Library's virtual "Mad About The Movies" group is discussing The Last Movie Star. Watch it on hoopla, then join via Zoom: bit.ly/MovieStarJul14
A full list of virtual programs for this week is included below.
FOR CHILDREN
Children's Summer Reading
June 16 – September 9 |WFPL is here to help keep your student on track with our annual Summer Reading Program.
Story Time (via Facebook Live)
Monday at 10 AM | Tuesday at 10:30 AM | Thursday at 11 AM
Monday Moments (via Facebook Live)
Mondays | 11 AM | Join us for a moment! We'll share quick crafts and activities.
FOR TWEENS
First Chapter Fridays for Grades 5-7 (via Facebook Live)
Fridays | 12 PM  | Discover books that are instantly available in the eLibrary!
FOR TEENS
Animal CrossingThis is the last week to visit WFPL's island! Stop by Mon/Wed/Fri from 4-5 PM. We'll post the Dodo Code to our Animal Crossing page prior to opening.
Take and Make
June 29 – August 7 |Need some inspiration? This summer, we're offering bags of free project materials to kick-start your creativity. New projects are available every week.
Teen Summer Reading Challenge
June 15 – August 21 |Log books and earn chances to win an Amazon gift card!
My Lady Jane Book Group (via Zoom)
Wednesday, July 15 | 3:30 PM | Your library card gives you free, instant access to some amazing audiobooks and ebooks in the Hoopla app. Listen to My Lady Jane and join us via Zoom!
FOR ADULTS
Summer Reading for Grown-Ups: Book Bingo
Let WFPL inspire your summer with librarian-curated reading recommendations and social distancing activities. Don't forget to share your reading list with us!
Mad About the Movies: The Last Movie Star (Zoom discussion)
Tuesday, 7/14 | 7 PM | On its surface, The Last Movie Star is a tale about faded fame. At its core, it's a universal story about growing old. Stream the film at home with Hoopla, then join Kevin Carson for a guided conversation! 
Mystery Lovers Group (via Zoom) 
Tuesday, 7/14 | 7 PM | Join us as we discuss recent books, favorite authors, and anything related to the mystery genre. Make yourself a cup of tea and join us!
Community Yoga (via Zoom)
Wednesdays | 9:15 AM | Follow the link to join the class on Wednesday mornings.
Cook the Books – Pantry Edition: Pudding (via Zoom)
Friday, 7/17 | 10 AM | This week, we're making pudding! Follow the link to check out the ingredients list and register.
HATCH MAKERSPACE
Fiber Arts Online (via Zoom)
Mondays in July | 3 PM | This is an open session to share your works-in-progress and ask questions. Get help or get started! 
Intro to Onshape with Isaku (via Zoom)
Monday, 7/13 | 7 PM | Learn how to create your own design files for 3D printing and other applications using the Onshape 3D modeling environment. 
Build Your Workshop (via Zoom)
Wednesday, 7/15 | 6 PM | You don't need a huge space to create your own workshop for home projects. We'll discuss tools, work surfaces, storage, and safety.
Gouache Painting with Yi Bin (via Zoom)
Friday, 7/17 | 4 PM | Follow along in this demonstration of how to paint using gouache. Learn about the brushes, the paint surface, and the paint itself.