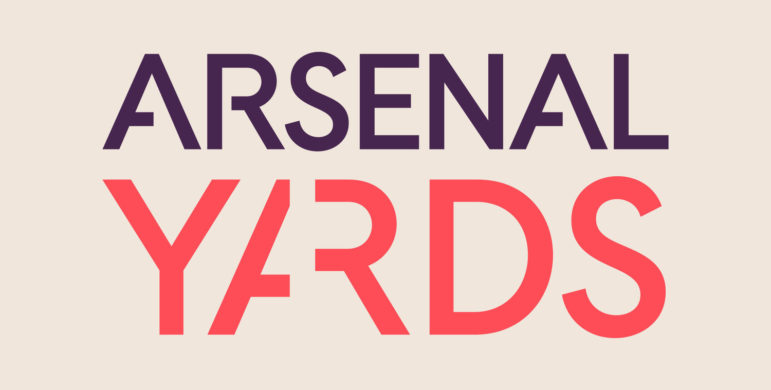 The following information was provided by Arsenal Yards:
Stop by Monday, July 20th – Wednesday, July 23rd from 11AM – 1PM to receive a special surprise from AY and support our local community!
Sign-up required. Limited bags available, only 1 bag per family. Please register to secure your spot.
It's a good day to have a good day, so we hope you enjoy this Good Vibes bag including:
DIY Kids Face Mask Kit: (2) kids cloth face masks, (2) tie dye colors
A Tie Dye surprise (we know you'll love!) for adults
An adult face mask
Discounts towards newly opened, Ben & Jerry's!
A free pass towards Majestic 7
A special perk from Shake Shack
Messages from our neighbors, New Rep Theater and Watertown Farmers Market
Swag from T-mobile and more!
Upon arrival, we kindly ask that you bring a donation to the Watertown Food Pantry to support families in need during this time.
Recommended items include:  Old Fashioned Oatmeal/Cereal, Canned Fruit, Mac & Cheese boxes, Peanut Butter/Jam or Jelly, Canned Green Beans or Corn, Pasta/Rice, Cooking Oil, cold Cereal, Canned Tuna, Canned Soup, Ensure Nutrition Drinks, Coffee/Tea, Canned Tomato, Sauce/Paste/Whole Tomatoes, White Cannellini Beans/Chick Peas, Canned Fruit, Baked Beans
Please park in the Purple Curbside Pickup parking spots, located in front of Ben & Jerry's to pickup your bag at your designated time.
BONUS:fill out the quick survey you receive while onsite for a chance to win a $100 gift certificate to the Arsenal Yards destination of your choice!