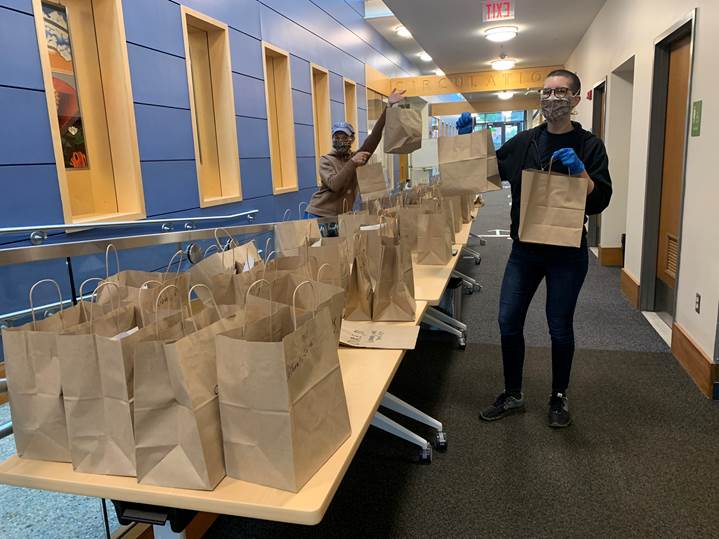 The following information was provided by the Watertown Library:
The Watertown Free Public Library's curbside pickup service is growing more popular with every passing week. Since WFPL launched the service on May 11, Library patrons have placed over 3,000 pickup orders for books, DVDs and other materials. On busy nights, as many as 200 book bags are delivered to patrons in the Library parking lot.
In order to meet the growing demand for this service, WFPL is making some changes to the curbside pickup process. Beginning Monday, July 20,patrons will be able to place holds and schedule pickup times online. Here's how it works:
1. Place Your Holds Online:Browse WFPL's collection and place holds using the Library'sonline catalogor theMinuteman Library App. As before, items that are listed as available in Watertown will be ready first. If you request an item from another library you can expect a significant delay.
2. Wait for a Notification from WFPL:The Library will send you an email or call you when your holds are ready.
3. Schedule Your Pickup Online: Head to watertownlib.org/pickup to select a time. Pickup times will be available:
Monday – Thursday, 9 am – 7 pm
Fridays, 9 am – 5 pm
Saturdays, 9 am – 12 pm (begins August 8)
Please note thatyou must schedule your pickup in advanceif you want to use curbside service. The Library will not be able to accommodate pickup for people who do not schedule in advance.
4. Pick Up Your Order:Come to the Library at your scheduled pickup time. Pickup parking spots have moved to the Thaxter Street end of the Library parking lot. Face masks are required on Library grounds.
Please notesame day pickup is not available with this system. As curbside pickup has grown more popular, the Library has changed this policy to handle a large volume orders. WFPL staff are committed to getting your items as fast as they can!
If you can't access the Library's website, don't worry. Simply call the Library's main number and a staff member will help you place holds for curbside pickup: 617-972-6431
To browse the Library's collection and place your order for pickup, head to:watertownlib.org/pickup
About WFPL:The Watertown Free Public Library (WFPL) provides access to a wide variety of popular materials, resources, services, and programs that fulfill the informational, cultural, and recreational needs of Watertown and surrounding communities. Our Library works to create an environment that attracts and welcomes users of all ages and abilities. For more information, visitwatertownlib.org.