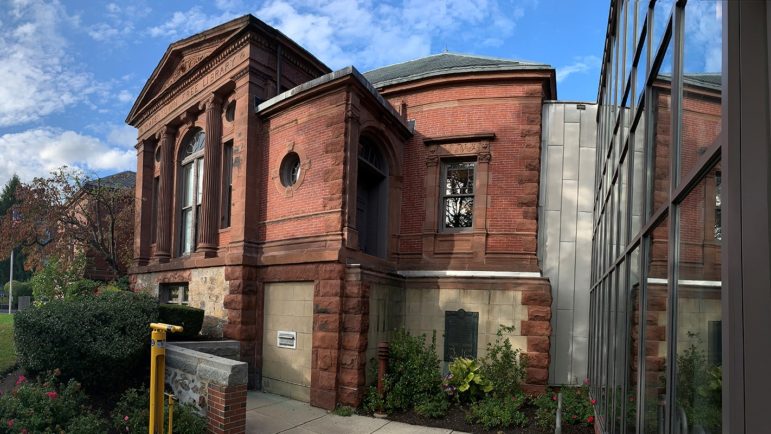 The following information was provided by the Watertown Library:
This month, the Watertown Free Public Library launched a new online classes library. In response to the new reality of the COVID-19 pandemic, Library staff have recorded many of the Library's most popular virtual classes and guest programs so patrons can learn from home, anytime. Topics include: library streaming services, online privacy basics, smarter online shopping, "cutting the cord," cloud storage, and more. Head towatertownlib.org/onlineclassesto see what's available.
In addition to recorded classes, "live" Library programs continue on Facebook and Zoom. This week, join Liz for awax sculpture workshop, makethick and gooey chocolate chip cookieswith your kids, or learnpaper repairwith Yi Bin!
A full list of virtual programs for this weekis included below.
FOR CHILDREN
Children's Summer Reading
June 16 – September 9 |WFPL is here to help keep your student on track with our annual Summer Reading Program.
Story Time (via Facebook Live)
Monday at 10 AM | Tuesday at 10:30 AM | Thursday at 11 AM
Monday Moments (via Facebook Live)
Mondays | 11 AM |Join us for a moment! We'll share quick crafts andactivities.
Children's Baking with Emily: Next Level (via Zoom)
Wednesday, July 22 | 12 PM |This week we're making Thick and Gooey Chocolate Chip cookies.Together we'll mix the dough, and you'll bake them on your own!
FOR TWEENS
First Chapter Fridays for Grades 5-7 (via Facebook Live)
Fridays | 12 PM |Discover books that are instantly available in the eLibrary.
FOR TEENS
Take and Make: Craft Kits for Teens
June 29 – August 7 |Need some inspiration? We've put together "take and make" bags to kick-start your creativity. For students entering grades 6-12.
Teen Summer Reading Challenge
June 15 – August 21 |Log books and earn chances to win an Amazon gift card!
FOR ADULTS
Summer Reading for Grown-Ups: Book Bingo
Let WFPL inspire your summer with librarian-curated readingrecommendationsand social distancing activities. Don't forget to share your reading list with us!
My AntoniaRead and Watch Along (Zoom Discussion)
Tuesdays, 6/30 – 7/28 | 2 PM |First, we'll watch a documentary on Willa Cather's life, then, we'll readMy Antoniain chunks and discuss weekly.
Community Yoga (via Zoom)
Wednesdays |9:15AM |Follow the link to join the class on Wednesday mornings.
HATCH MAKERSPACE
Fiber ArtsOnline (via Zoom)
Mondays in July | 3 PM |This is an open session to share your works-in-progressand ask questions. Get help or get started!
Intro to Inkscape with Yi Bin (via Zoom)
Tuesday, 7/21 | 7 PM |Learn to use Inkscape to create vector images. Use your skills to create files on the Hatch laser cutter.
Wax Sculpture with Liz (Zoom Demo)
Wednesday, 7/22 | 6 PM |This demonstration will look at different types of wax, tools for modeling, and surface textures.
Paper Repair (Zoom Demo)
Friday, 7/24 | 4 PM |Learn to repair damaged pages in your precious book! We'll use wheat paste and thin tissue paper to fix tears, fill losses, and mend signatures.