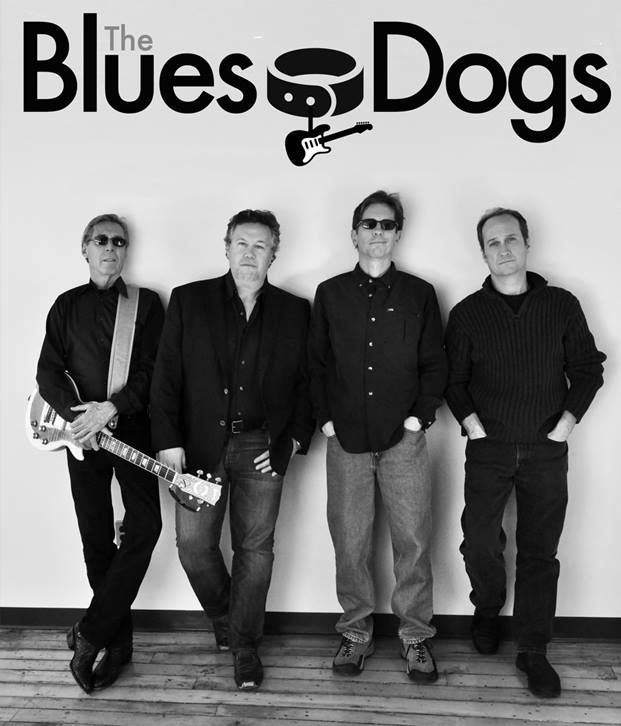 The following announcement was part of the Town Manager's COVID-19 Update. (See the whole update by clicking here) Attendees should follow the latest social distancing and face covering requirements:
Great news! Concerts are still happening! This year marks twenty-one years that the Saltonstall Park Concert Series has provided free music and entertainment in Watertown's historic Saltonstall Park.
The concerts will be a very different experience this summer. We are requesting that everyone follow the latest State and Town guidance in regards to masks and social distancing. The Saltonstall Park Concert Series Committee will take steps to help make the process easier, such as social distancing squares. We are very excited to invite our concert-goers back!
Concerts are as follows: Wednesdays – starting at 6:30 PM
July 29 – The Blues Dogs is a collection of Boston mutts that all love to play the blues. They've got a lot of influences in their blood streams: a little South Side Chicago, a little Texas boogie, a little uptown urban sophistication, and even a little jazz. Their complex vocal harmonies really add to the mix.
August 5 – The Band from U.N.C.L.E. There isn't enough room here to list everywhere these musicians have gigged, recorded and toured. Now they're on a secret mission to bring 50s-60s rock & roll, garage rock and girl group/soul music to the masses. They'll probably leave behind their exploding briefcases, fountain pen missiles and flame-throwing umbrellas, but they will rock the house for sure.
August 12 – Southbound Train is a seven-piece group, including fiddle and steel guitar, that covers all the top country hits: old, new, and everything in between.
August 19 – Gainsville Road is a female fronted dance/party band with a great song list, excellent musicianship, powerful vocals and genuine stage presence.
August 26 – Lightning Rose. Good friends and Palfrey Street neighbors, John Copeland and David and Dawn Scaltreto, found that one of the hardest parts of quarantine was not being able to play live music with
their respective bands, or play live in clubs and restaurants. When the Scaltretos heard John playing one day on his front steps, they wanted to join in the fun! That weekend they began playing concerts in the backyard
over the fence. Appreciative neighbors came out with their lawn chairs to listen, and everyone loved it! With the addition of Watertown native David Donnelly on drums, the band was complete. John's adorable 5 year-old daughter, Natalie, came up with the name for the new ensemble, and "Lightning Rose" was born! They play a selection of popular classic rock tunes with a bluesy-jazzy-country spin and lots of beautifully layered vocals.
The 2020 concert series is sponsored by the Watertown Savings Bank, Eversource, Massachusetts Cultural Council, Graphic Connections and Town of Watertown