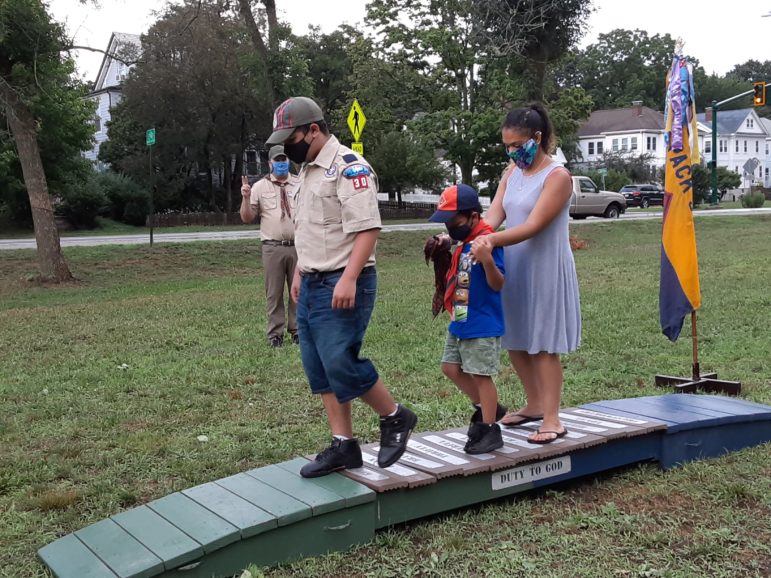 The following piece was submitted by Watertown Troop 30:
Watertown's Troop 30 held a socially-distant crossing over ceremony last week as two new Boy Scouts were promoted into its ranks.
Daniel Duarte and Lucas Pelegrin are now officially Boy Scouts. 
Normally held at a campsite and with hot chocolate and cookies, the current Coronavirus crisis prompted some changes this year. Duarte, Pelegrin and Cub Scout Pack 30 met up along the Charles River and met up with Troop 30 in an open field — everyone masked for safety. There,
Troop 30 built a bridge for Webelos Scouts to cross over, with each plank of the bridge spelling out the words of the Scout Law: A Scout is trustworthy, loyal, helpful, friendly, courteous, kind, obedient, cheerful, thrifty, brave, clean, and reverent.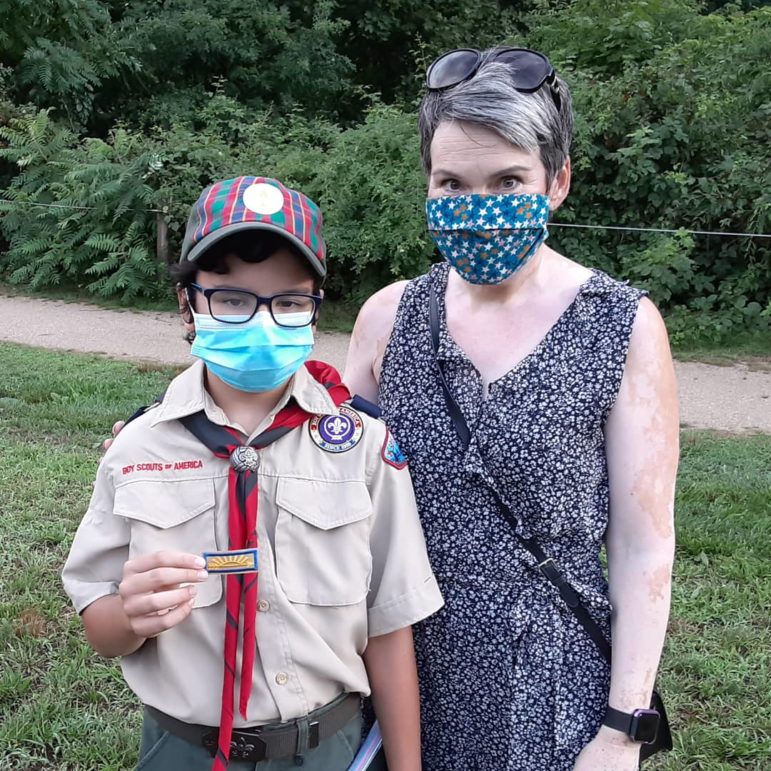 Both Webelos Scouts earned the Arrow of Light award, the highest award in Cub Scouts. As Boy Scouts, they will wear its patch on their uniform. 
Troop 30 is continuing to meet and has scouts moving up through its ranks — two are in the process of earning Eagle, the highest rank offered to scouts. Troop 30 is open to youth who have completed fifth grade and are under age 18.
Contact watertowntroop30@gmail.com for more information.