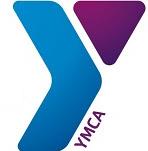 The following information came from the West Suburban YMCA:
The West Suburban YMCA is now open! 
The West Suburban YMCA reopened its doors to new and existing members on July 6, following the state's transition into Phase 3 of its reopening plan. New protocols are in place to align with all guidance and recommendations outlined by the CDC, state, and local health departments.
Some of the new practices include:
• Brief health pre-screen at check in for all members and staff
• Use of face coverings/masks when in the building
• Social distancing and reduced capacity in all facility spaces
• Frequent cleaning and sanitation of all equipment and surfaces
• Single entry and exit points: Enter through the main doors and exit through the basement level trackside door
Visit our reopening guide for more about the West Suburban YMCA's new protocols.
What's Happening at the West Suburban YMCA
Summer Eats
The West Suburban YMCA has partnered with the Metrowest YMCA to participate in Summer Eats, Massachusetts' Summer Food Service Program. The federally funded nutrition program provides free, healthy meals to all children ages 18 and under when school is not in session. Meals are available for pick-up at the West Suburban YMCA in Newton, Monday through Friday from 12:00 – 1:00 pm (lunch) and 3:00 pm – 4:00 pm (snack) through September 4, 2020. Kids and teens who wish to pick up a lunch or snack should check in at the Y's Welcome Center. 
Camp Pikati and Camp Chickami
Camp Chickami and Camp Pikati have made adjustments to adhere to state and local safety guidelines. Campers are having a wonderful, safe time.  They are having fun playing kickball, relay races, arts and crafts, and other activities that allow for social distancing. Camp still has availability!
Wellness Center
The Wellness Center is available for member use. Equipment is spaced out for social distancing purposes and our procedures have been increased with frequent sanitation of high touch areas during all times of the day. Some equipment has been moved to new locations to help facilitate social distancing. 
Open Gym
Court A in the gymnasium is available for basketball by reservation.  Reservations are 60 minutes long and limited to 1 person or 1 family/household per appointment time. Please bring your own basketball and a water bottle. To make reservations visit wsymca.org/reservations.
The Y also now has an outdoor basketball hoop in the rear parking lot for member use. Members must scan in at the Welcome Center before using the hoop and everyone must bring their own basketball. Reservations to are not required, but it is only available during certain hours. 
Family Swim
The small pool is available for family swim by reservation. Reservation slots are for 30 minutes and are limited to one family/household and a maximum for 6 family members.  To make reservations visit wsymca.org/reservations.
Adult Lap Swim
Adult lap swim is available for members by reservation. Lanes are limited to one swimmer per lane.  To reserve your lane visit To make reservations visit wsymca.org/reservations.
Personal Training
Personal training is available for members either outside, in a private room, or virtually. For more information or to set up a training session, please email Jenni at jennip@wsymca.org or call her at (617) 244-6050 x3034.
Group Exercise
Group exercise classes are currently being offered outdoors, indoors, and virtually. Outdoor classes at the Y are limited to 9 participants and a reservation is required. Virtual classes are livestreamed on Zoom. To view our schedules and reserve your spot visit wsymca.org/schedules
Work at the Y: The West Suburban YMCA is hiring for positions in camp, aquatics, fitness, and maintenance. The Y offers generous benefits, free membership and professional development opportunities. Please contact Laura Snow, Director of Human Resources, at lauras@wsymca.org or visit wsymca.org/careers.
Financial Assistance is always available for Y Memberships and Programs
The West Suburban YMCA is a non-profit charitable organization and it is our mission to never turn anyone away due to their inability to pay. Please contact our Membership Department at 617-244-6050 ext. 3653 for financial assistance with membership or program participation.