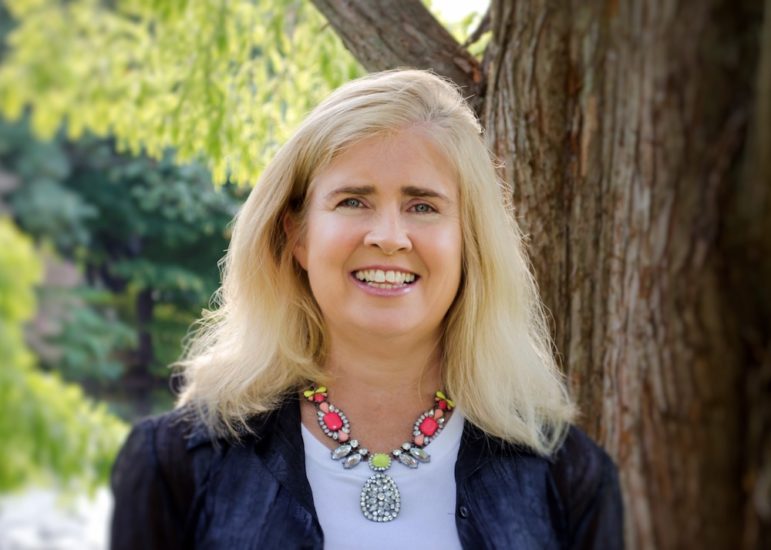 Biography
I am a Newton native, a Simmons University graduate and the mother of two teenagers. My husband and I live in the home where he grew up in Nonantum. I am a program manager for a human services agency that provides services for adults with intellectual disabilities. Prior to that I was the Associate Director for the Community Preservation Coalition and lobbied for more state funding for the Community Preservation Act. I am a four-term member of the Newton City Council, the Chair of Public Facilities and a member of the Zoning and Planning Committee working on zoning reform.
Q & A
What sets you apart from your opponent?
I am a true progressive who believed that people have a right to adequate housing and good quality and affordable healthcare. I believe that the district deserves a full-time representative who will be a voice for all of our residents, including the underserved, immigrant and low-income neighborhoods of the district.
I am frustrated by the glacial pace of the Legislature. My platform is focused on enacting bold climate goals and a 100% clean energy economy, building a 21st century transportation system, standing up for racial and economic justice and fighting for a democratic and transparent process in the legislature. I have the drive, passion and ability to help make these goals a reality.
I believe that police reform and the black lives matter message are not mutually exclusive. I see how they complement each other and help make our law enforcement institutions stronger and more effective. Our Police officers in Waltham, Watertown and Newton are good people. Many
have grown up in our communities and live in our neighborhoods. They are well-trained professionals that help people in times of great need and distress. They deserve our support. I would have voted for the police reform bill that recently passed in the House. My opponent voted against it.
We must have more transparency and openness on Beacon Hill. Massachusetts is the only state in the country that exempts all three branches of government from open meeting law. It's only one of four states that exempt the Legislative branch from open meeting law. In particular, the House of Representatives has a very secretive and haphazard committee process. My opponent voted to perpetuate the status quo by voting to end term limits for the Speaker of the House, voted against posting committee votes online and voted against allowing legislators more time to
review bills and amendments before a vote. My promise is that I will not be a part of this culture. I will be working to build the political will for more openness and transparency and to develop a standard system so that committee votes are made public.
Your opponent is from Watertown, while you are from Newton. How would you make sure you are representing the concerns of constituents from Watertown?
All three communities are struggling with the same challenges. This includes adapting to the impacts of global warming, improving public transit, building housing that more people can afford and more funding for our schools. I also want to see improvements in the water quality of the Charles River. More recently we are all struggling with the impacts of COVID-19 and the economic devastation that has resulted. We have to work together to find solutions.
When you speak to voters during your campaign, what issue most concerns them?
The looming impacts of climate change are definitely a concern. Racial and economic justice is another. The impacts of the pandemic on our small businesses, the cost of housing and healthcare are also worrisome to voters.
How would you make sure that you are in contact and communication with constituents? How would someone with a question or issue get in touch with you?
People can reach me via email, regular mail, my cellphone, Facebook, Twitter and my website Alisonleary.com. I also will be attending via zoom local events and meetings and hopefully in the not so distant future I will be regularly attending in person events in all three communities. It is very important to me to be accessible and responsive to my constituents.
Outside of politics, tell us something that people may be interested in knowing about you.
I trained in Okinawan Go Jyu Ryu Karate for almost 20 years reaching the rank of fourth degree black belt. For most of that time I received my training from long time Watertown resident Sensei Anthony Mirakian at his dojo (karate academy) on Mount Auburn Street, just outside of Watertown Square.