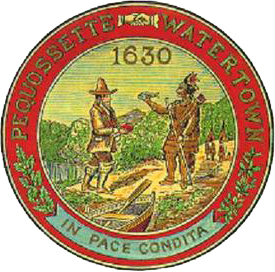 The ban on stores using single-use plastic bags has been re-instituted in Watertown after being put on hold during the Governor's COVID-19 shutdown.
The Watertown Zoning and Code Enforcement office sent out the following announcement:
Dear Watertown Business Owners and Residents,
As of Friday July 10, 2020, Governor Baker has lifted the freeze on the plastic bag ban ordinance, as well as the ban on reusable bags. The Watertown Single-Use Plastic Bag Ban Ordinance is now back in effect. In order to give business owners time to make the transition away from plastic bags, enforcement will not begin until October 1st. We encourage businesses to make the transition as soon as possible.
Please take notice that after October 1, 2020 no single use plastic checkout bags may be distributed at point of sale for any business. Recycled paper bags or reusable bags as defined in the ordinance may be provided for free or sold at checkout.
Our hope is for an increasing number of customers to bring re-usable bags when shopping, which they regularly wash and sanitize. We strongly encourage all Watertown residents to start using re-usable bags for all of their shopping trips.
The ordinance text is available online here
Please call or email with any questions:
Watertown Zoning and Code Enforcement
mmena@watertown-ma.gov , or jmanion@watertown-ma.gov
617-972-6427
Thank you for your cooperation in making Watertown a cleaner and more environmentally friendly place to live and work!