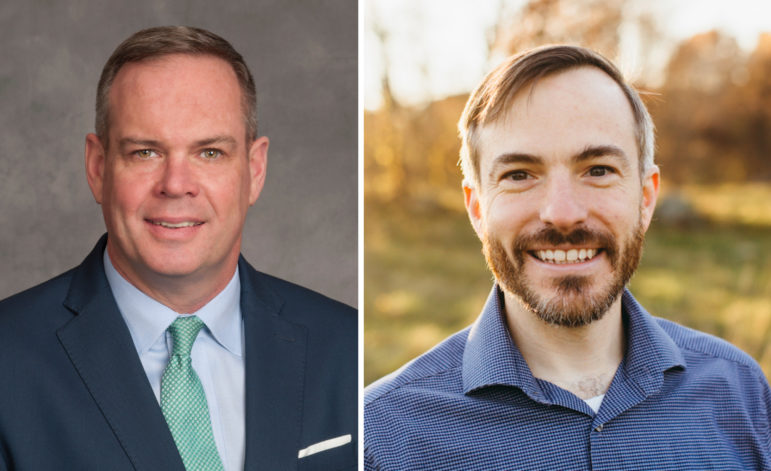 With the long campaign and election day behind them, Watertown's two state representatives now have some work to do in the State House. They face issues that arose from the COVID-19 pandemic, along with those around before the shutdown.
Beacon Hill is familiar territory for John Lawn, who will be entering his sixth term as the 10th Middlesex State Representative. The impacts of the pandemic will be his top concern.
"Obviously COVID-19 has had an impact on our community," Lawn said. "We need to try to get kids back to school and help our small businesses."
Lawn noted that the eviction moratorium will be ending sometime, and he wants to look for ways to help both renters and homeowners.
"We also have an emerging housing crisis, which will be extremely difficult to navigate," Lawn said.
He believes the federal government will have to play a role in getting Massachusetts through the housing crisis.
Steve Owens will be new to the State House, being elected Tuesday for the first time to represent the 29th Middlesex District. On the campaign trail, he said he heard from people who were concerned about public transportation and health care, which have been a growing concern during COVID-19.
"Once people start getting back to commute, if they are not comfortable taking the MTBA, it is going to be 'car-megedon,'" Owens said. "If things were bad before COVID, it is going to be even worse. We are talking about solutions to that, making sure MBTA gets the funds it needs, and make sure people have access to health care they can afford. That is important, especially now." 
Owens wants to keep in mind social justice when the state deals with COVID-19.
"A lot of the inequities of the system were exposed," Owens said. "We saw people in Chelsea and Brockton, who have been breathing bad air, getting asthma and getting worse COVID," Owens said.
Even during the campaign, Lawn spent a lot of time focused on the issues facing state elections as chair of the Joint Committee on Elections Laws.
Owens said he heard from many people during his campaign who were concerned about the environment, and who want Massachusetts to be a leader in "forward thinking" solutions.