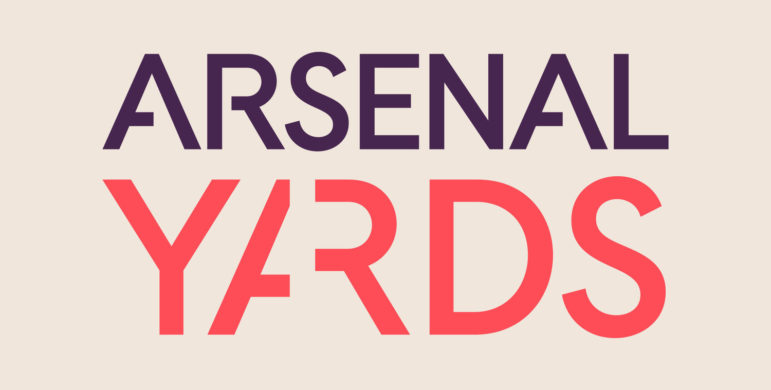 The following information was provided by Arsenal Yards:
In partnership with local Boston and Watertown fitness studios, Arsenal Yards is hosting a socially-distanced outdoor fitness series this month. Fitness classes are complimentary to guests and residents of Arsenal Yards, offering the chance to take a class with a favorite local fitness studio, or try something new!
Outdoor fitness classes will run through Thursday, October 1,, 2020. Located on the River Green, across from Shake Shack, classes are complimentary and registration is required, with sign-ups opening the week before the class. Limited capacity available, and classes are weather-dependent. Masks are required for all attendees, and socially distant spots will be assigned at check in.
The schedule of complimentary fitness classes at Arsenal Yards is as follows:
Yoga Works, Watertown: Mondays (Sept. 14, 21, 28)from5:30 – 6:30PM
Kick It By Eliza: Tuesdays (Sept. 1, 8, 15, 22, 29) from 5:30 – 6:30PM
Artemis Yoga, Watertown: Wednesdays (Sept. 3, 9, 16, 23, 30) from 5:30 – 6:30PM
Bootcamp with Gym It, Watertown: Thursdays (Sept. 4, 11, 18, 25 & Oct. 1) from 5:30 – 6:30PM
To register, visit https://www.arsenalyards.com/events/
Outdoor Live Music: A Picnic on the River Green at Arsenal Yards
On the last Thursday and Friday of September and October, Arsenal Yards invites guests and residents to grab a blanket, pick up some takeout from one of the Arsenal Yards restaurants (including City Works Eatery & Pour House, Frank Pepe's Pizzeria, Ben & Jerry's, Shake Shack or Chipotle) and head to the River Green (across from Shake Shack) for a picnic and family-friend outdoor live music performance.
Registration required and limited capacity available. Due to capacity limits, Arsenal Yards is asking for a small donation of $2 per person for the Watertown Food Pantry to secure a spot. Masks are required, and socially distant spots for each party will be assigned at check in.
The schedule of family-friend Live Music Performances at Arsenal Yards is as follows:
Thursday, September 24: Soul Monstah's from 6:00 – 8:00PM
Friday, September 25: Stacey Peasley from 11:00AM – 12:00PM and Josh Shriber from 3:00-4:00PM
Thursday, October 29: Soul Monstah's from 6:00 – 8:00PM
Friday, October 30: Jeff Jam from 10:30AM -11:15AM and 11:45AM – 12:30PM
To register, visit https://www.arsenalyards.com/events/