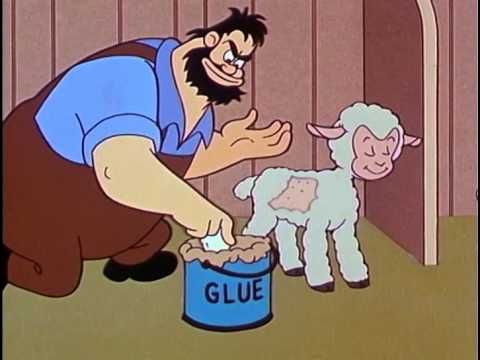 The following announcement was provided by Fred Grandinetti:
Popeye's rival for the affection of Olive Oyl, Brutus, celebrates his 60th birthday this month. To honor the occasion The Watertown Channel will be airing a special selection of Brutus' best cartoons. The films were selected by Popeye historian and Watertown Resident Fred M. Grandinetti. 
Grandinetti said it wasn't easy deciding which cartoons to select. "I finally went with the episodes featuring unique plots and good animation."
Brutus was created by film and television producer, Al Brodax, for a series of color Popeye cartoons produced from 1960 to 1962 by King Features Syndicate.
The bearded brute paid a special visit to Watertown Massachusetts in 1994.  Grandinetti contacted Jackson Beck who provided the bully's voice asking if he could perform it for his cable access series Drawing With Fred. 
Grandinetti sent a blank cassette tape and payment for Beck's time.  He not only recorded Brutus' voice but sent back the money. His kindness inspired Grandinetti to tape a special episode featuring Brutus with local children in the audience. Beck's Brutus voice, for Drawing With Fred, can be heard at: https://www.youtube.com/watch?v=Z5ZL1z6J7OQ
Jackson Beck was a veteran radio and television performer whose voice was utilized on countless productions.
The Brutus' 60th Birthday Special will be aired at; Sunday 5:00pm, Monday 11:00am, Wednesday 8:00pm, Friday 5:00pm and Saturday at 2:00pm.
Here is a VOD link for the show. https://watertown.vod.castus.tv/vod/?video=1145194e-eb90-4bbd-8bd5-98b4d6c8e67