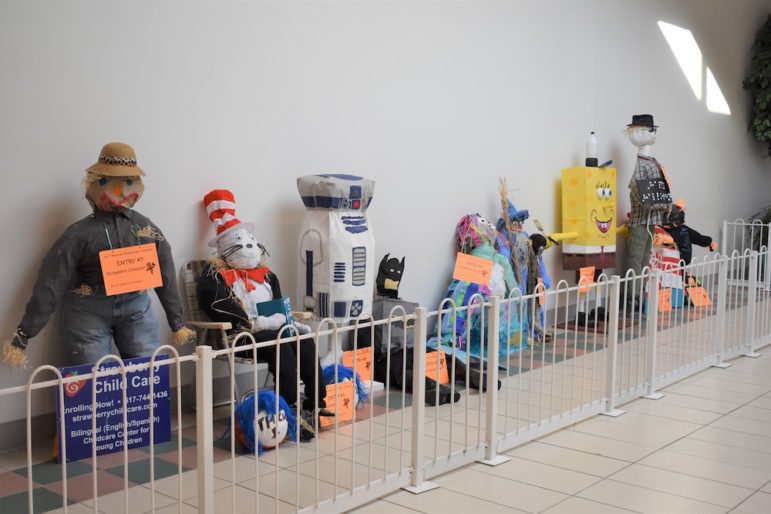 The following announcement was provided by the Watertown Mall:
The Watertown Mall is hosting their 29th Annual Scarecrow Contest. Scarecrows can be entered by individuals or groups. There is no entry fee. Your group could be family, friends, co-workers, classmates, teammates, or business.
During this difficult time of social distancing as we look for fun things to do, this is a great way to get ready for the Halloween season, show off creativity, get involved in your community and even advertise and promote your business! The scarecrows will be on display from October 16th through October 31st, 2020. During this time, shoppers will be able to vote for their favorite scarecrow & entrants will be eligible for great prizes.
Some prior examples of scarecrows included a real estate company making a "Scare-Broker," a Bank making their scarecrow out of fake money, and our tenant, Best Buy, even made a technology themed one! Families have previously created different sports themes scarecrows.
The only limit is your imagination. Want to join in on the fun? Get more information about how to enter by calling the Watertown Mall at 617-926-4968 ext. 21.
About the Watertown Mall
The Watertown Mall is wheelchair accessible and accessible by MBTA Bus routes 70 and 70A. Hours are Monday through Saturday 9:30 AM – 9:00 PM; Sunday 11:00 AM – 6:00 PM. For more information about this event and other Watertown Mall programs, such as our weekly Walking Club, please visit www.watertown-mall.com or contact the management office at 617-926-4968 x21.