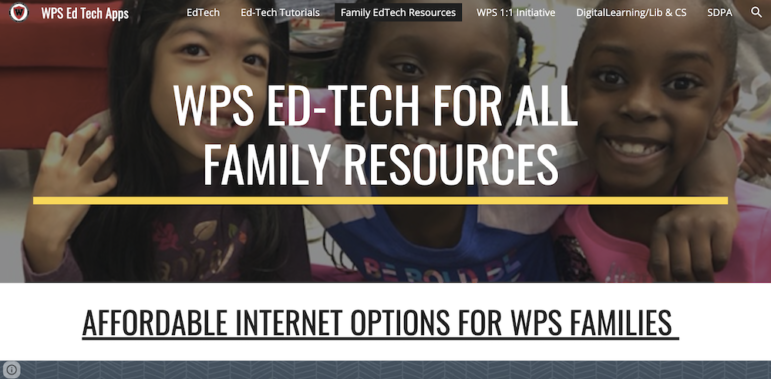 Watertown students will be attending school remotely to start the year, and will do so on Chromebook laptops loaned to them by the district. To help parents and students navigate the virtual world, School officials have set up a tech information website.
Superintendent Dede Galdston told the School Committee Monday that all students in grades 1-12 will receive a Chromebook from their school to use when attending classes remotely, Galdston said. Kindergartners will get iPads.
Galdston said people have asked if they can use their own Chromebooks, if they already have one.
"We are asking everyone to pick up a Chromebook. There are special programs on our Chromebooks that students will have access to," Galdston said, but she added that otherwise they could use their own Chromebooks.
In order to pick up their Chromebook, people will have to turn in a signed agreement, which were mailed to parents and will also be available at school when students pick up their devices.
There may be a slight lag in getting Chromebooks to the first graders, Galdston said, because the district is repurposing those used by the ninth graders last year to be used by first graders this year.
To help parents and students learn how to use the various programs and apps that will be used in remote learning, schools will host Family Ed Tech sessions. These will be held in multiple languages.
The district also set up the WPS Ed Tech For All Family Resource webpage, which has videos and other information on the various programs and apps. The site can be found here: https://sites.google.com/watertown.k12.ma.us/wpsedtechapps/family-edtech-resources
On Monday, Galdston also discussed the steps being taken to make the schools safer when students return to in-person learning. That could be as early as Oct. 27 for elementary school students and Nov. 30 for middle and high schoolers, depending on the rates of the virus in and around Watertown, she said (See more details here).
Galdston also reminded parents that students are required to get a flu vaccine.
"All of our students are required to have flu vaccine by Dec. 31, unless there is a medical reason or religious reason," Galdston said. "It is a new requirement by the Mass. Department of Public Health."